UKGC Hits 32Red With £2M Fine Over Consumer Protection Violations
Home
»
Poker News
» UKGC Hits 32Red With £2M Fine Over Consumer Protection Violations
Monday, June 25th, 2018 | Written by Lucy Brown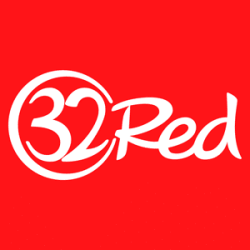 Online gambling firm 32Red has been ordered to pay penalties amounting to £2 million by the United Kingdom Gambling Commission (UKGC). Upon investigation, the UKGC found that 32Red, acquired by Swedish organization the Kindred Group in June 2017, failed to live up to its responsibilities to combat problem gaming and money laundering.
What Exactly Did 32Red Do Wrong?
Unlike most incidents that draw the attention of regulators, this one involved just a single customer. This might seem a bit odd at first glance, but the UKGC's actions begin to make more sense when we consider the amount of money deposited by this single account: a whopping £758,000.
The deposits were made over the course of several years, spanning from November 2014 to April 2017. Actually, 32Red's relationship with this gambler extends back all the way to September 2011, but the casino has only held a UKGC license starting November 2014, so this was the cutoff date for the purposes of the matter at hand.
There were 22 instances when the customer contacted support and displayed behavior indicating that he or she may have had a gambling addiction. The complaints this user made were related to poor performance in the games, spending too much money on gaming and being frustrated at results. These are indicators of problem gambling, but instead of restricting the account or implementing loss limits, 32Red gave the customer free bonuses to continue playing.
32Red Did Actually Perform an Investigation
In January 2017, the gambler in question did something that prompted 32Red to investigate. This player, who held the highest possible VIP status with the casino, won a seven-figure sum and then instantly replayed it. This caught the attention of the company, and the customer was asked to document income to make sure that he or she could afford to play.
It took five weeks for the user to comply with these requests during which time the player was able to gamble on 32Red's platform like normal. The documents that were finally received showed an average monthly income of around £13,000. The UKGC found that this proof of income was "not credible" and that 32Red failed to perform simple checks, like Google searches, that would have exposed the evidence submitted as bogus.
Nevertheless, if 32Red completely trusted the information supplied by the customer, he or she would have had an income of £13,000 per month, which would still have been a problem because average deposits made were £45,000 per month. When the UKGC finally determined the individual's true level of income, it was actually just £2,150 per month.
Possible Money Laundering
In late 2016, the UKGC implemented regulations that required its licensees to conduct risk assessments related to the possibility of money laundering and the financing of terrorism. 32Red has not met the standards laid out in these rules.
The firm hadn't completed any of the written risk assessments that it was supposed to conduct. Furthermore, its procedures for following up on suspicious activity were found to be inadequate. 32Red especially did not make sufficient efforts in tackling high-risk situations, such as monitoring the gameplay of VIP customers.
It's not known whether or not the customer was engaging in money laundering or other criminal activity, but a spokesperson for the UKGC did make the following cryptic remarks:
"The source of the customer's wealth was not known to 32Red because they failed to fulfill their anti-money laundering obligations. We cannot comment on any other proceedings that may be active."
Penalty Package
32Red did not dispute any of the charges levied by the UKGC and accepted the decision of this regulatory body. It will have to pay a total of £2 million, divided up as follows:
– £709,046 forfeiture of the gains it made from the customer
– £1.3 million toward the furtherance of the National Responsible Gambling Strategy – this payment is in lieu of a fine
– £15,000 to cover the UKGC's investigative costs
Reforms Underway
Besides the financial penalties that 32Red will have to pay, the organization has also agreed to certain changes in the way it operates.
It will obtain an independent audit of its anti-money laundering policies and undertake to implement the recommendations offered. The firm will also introduce new procedures to fight money laundering and terrorist financing with a regional policy specifically for the British market.
Kindred Group's 'Player Safety Early Detection System' (PS-EDS) will be rolled out on to the 32Red platform. This is an advanced program for preventing problem gaming through an integrated approach that combines monitoring play over time, customer scoring, employee training and individually tailored messaging. Commenting upon its proprietary system designed to detect early signs of problem gambling, Will Mace, Head of Kindred Futures, stated:
".. we agreed there was significant potential for an AI capability to bring together and analyse many data sources to give a much-improved ability to detect signs of a developing problem. We also agreed there was real value in doing this – both socially and commercially."
All the properties within the Kindred Group, which includes 32Red, Roxy Palace Casino, Unibet, Maria Casino and others, will work to unify and align their policies to prevent incidents like this from occurring in future.
Financial Impact
While 32Red and the Kindred Group as a whole are probably not pleased with the £2 million fine, their businesses will not be impacted too severely. For the year ending December 31, 2017, Kindred posted gross revenue in excess of £751 million with EBITDA of £185 million. The sum demanded by the UKGC regulatory settlement is therefore nothing more than a bump in the road for 32Red and Kindred.
Furthermore, The £2 million penalty 32Red paid is also significantly lower than one-off fines leveled last year against 888 (£7.8m) and William Hill (£6.2m) for their failure to satisfactorily implement money laundering and problem gambling rules. The huge fines that they subsequently received still represent the highest ever slapped on online gaming companies by the UKGC.