Maryland Casinos Post Modest 7% Gain in September
Monday, October 8th, 2018 | Written by Shane Larson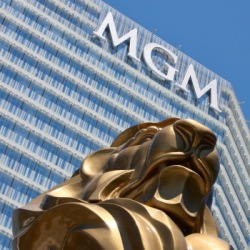 Maryland's casino market continues to go from strength to strength, and in September reported a 6.9% revenue increase to $143.8 million, meaning all nine months of the year thus far have returned year-on-year growth. Furthermore, five out of six casinos noted improvements last month, with just Baltimore's Horseshoe Casino seeing its revenue fall by 3.7%, according to results released by the Maryland Lottery and Gaming Control.
Maryland subsequently collected $60.4 million by way of gambling taxes, 48.5% of which went to the state's Education Trust Fund. Other programs benefiting from the money includes Purse Dedication (7%); Local Impact Grants (5.5%); Race Tracks Facility Renewal Account (2.5%); Maryland Lottery (2%); Small, Minority, and Women-Owned Business (1.5%).
MGM National Harbor Leader
The MGM National Harbor first opened for business in December 2016, and during its first full month of operation topped the state's casino market, a position which it has held ever since. In September, the $1.4 billion integrated resort subsequently generated $54.4 million in revenue from its 3,137 slot machines and 198 table games, marking a 10.3% year-over-year increase. As a result, the venue accounted for 40% of all gaming revenue generated in the Free State last month.
Nearest Rivals Struggling
MGM National Harbor's opening has come at a cost for two of the state's other casino operations, however, namely Maryland Live Casino and Baltimore's Horseshoe Casino, which are situated nearest to the development and located just 29 miles and 42 miles away respectively.
Despite Live! Casino & Hotel losing its top revenue status to MGM Resorts almost two years ago, the venue has started to experience a recovery in its year-on-year revenue and last month reported a 7.1% increase to $50.3 million from its 3,969 slot machines and 202 table games.
The Horseshoe Casino Baltimore, on the other hand, continues having to deal with the fallout of MGM's arrival, and in September saw its business (2,199 slots, 167 tables) decline by 1.6% to $20.7 million. In fact, the beleaguered casino has only reported year-on-year growth during two out of the past 20 months, namely in May (+2%) and June (+3.3%) of this year.
Smaller Casinos
In the meantime, the state's smaller venues all posted year-over-year gains. Leading the market in terms of both revenue and growth was Ocean Downs Casino (892 slots, 18 tables) up 13.9% to $7.5 million; followed by Hollywood Casino Perryville (822 slots, 22 tables) higher by 5.8% at $6.3 million; and finally Rocky Gap Casino Resort up 1.3% to $4.6 million in September.
FY2018 a Record Year
Maryland launched its casino industry back in 2010, and the following fiscal year collected $103 million in revenue, rising to $741.7 million in 2016. After the addition of the state's sixth casino in December 2016, business has continued to increase and for the 2018 fiscal year ending July generated a record revenue of $1.679 billion.
The casino industry now provides employment for 7,700 people, with other additional economic benefits including an uptick in tourism throughout the state. Maryland also collected $676.7 million by way of gaming taxes in FY2018, nearly half a billion dollars of which went to the Education Trust Fund which supports public school funding.
Governor Larry Hogan, however, is looking to amend the state constitution in order to ensure that all casino tax revenues go exclusively towards education, and in November Maryland voters will go to the ballot to decide whether to create a so-called "education lockbox." Urging state residents to support the initiative, Hogan stated in his recent campaign ad:
"I want to take a minute in support of my important ballot initiative that requires casino revenue to be placed in a lockbox dedicated to education. This proposal helps us end educational inequality, boost school safety, teacher salaries, and school construction."
Sports Betting Next?
In May, the U.S. Supreme Court struck down a federal law banning sports betting, thus paving the way for individual states to determine their own stance on the issue. Since then, Mississippi, New Jersey, West Virginia, and Delaware have all joined Nevada in offering the full range of sports betting products, with Washington DC touted as a potential next candidate in the space.
Maryland, by contrast, stands the risk of falling further behind its east coast neighbors in the race towards legal sports wagering. While on Feb. 9, the state did introduce House Bill No. 989 proposing the establishment of a task force to "study the implementation of sports gaming in the state," the draft legislation has failed to move forward in the 2018 legislative session and is unlikely to see any movement until next year.