Australians Gamblers Wagered $11k Per Person in 2016-17
Home
»
Poker News
» Australians Gamblers Wagered $11k Per Person in 2016-17
Monday, October 22nd, 2018 | Written by Charles Washington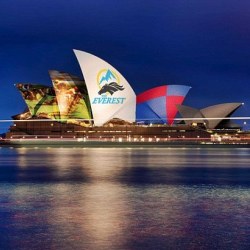 For several years, Australia has headed the world's biggest loser list in terms of gambling losses per person. That situation doesn't appear to have changed much over the past year, either, and in 2016-17 Australian adults lost an average of $1,251 per person, placing them head and shoulders above nearest rival Singapore.
In total, Australians wagered around $209 billion during the period covered by the latest report published by the Queensland Government Statistician's Office, up by 0.7% compared to the previous year, and amounting to almost $11,000 per person. Their overall losses subsequently amounted to a collective $23.7 billion, with these losses spread across a range of different gambling products, including pokies, lotteries, casinos, racing and sports betting.
Gambling Statistics
Accounting for the vast majority of money bet is the country's 'electronic gaming, casinos and lotteries' sector, which saw a massive $174.63 billion wagered in 2016-17, resulting in a collective loss of $19.3 billion. That equates to an average annual loss of $1,020.34 per every adult Australian. This is hardly a surprising statistic, though, as the country has long had a 'pokies problem', with these slot type machines allowing maximum bets of either $5 to $10 per spin, meaning gamblers can easily lose between $600 to $1,200 in a single hour.
Sports betting, on the other hand, is likely to be of increasing concern for groups seeking to reign in escalating levels of problem gambling behavior among Australians. Case in point, the vertical saw amount wagered reach $10.1 billion in 2016-17, resulting in an overall loss of $1.06 billion, or $56.09 per person. Moreover, that figure was higher by 15% year-on-year.
Money lost on horse racing was also up over the annual period, with the industry receiving $26.86 billion in wagers, of which $3.31 billion ($174.96 per person) was subsequently lost by punters, up by 7% from a year ago.
Uneven Losses
Nevertheless, gambling losses are being felt unevenly across the wealthy nation of 24.6 million people. According to Dr Kate Fennessy, Coordinator of the Gambling Treatment Program at Sydney's St Vincent's Hospital, while most punters are content to buy a lottery ticket or spend "twenty bucks on the spring racing carnival," others are prepared to wager as much as $1,000 on a single bet.
In other words, bearing the brunt of the country's gambling losses are a small number of problem gamblers, with gambling counselors noticing an increasing number of young men becoming addicted to gambling on sports and racing via their mobile phones.
Mobile Gambling
According to Dr Chris Hunt, a clinical psychologist at the University of Sydney's Gambling Treatment and Research Centre, around 35% of his clients are experiencing addiction problems specifically related to horse and sports gambling:
"It's definitely the fastest growing area of gambling at the moment," explained Hunt.
He also added that the ease in which mobile gamblers are able to download a sports betting app and place bets while on the go means that they soon burn through their money, and start taking out loans in order to fund their horse racing and sports betting appetites.
Advertising
According to Dr Hunt, intensive advertising and "cross-promotion between sports and gambling" was also making the situation considerably worse. In Australia, for instance, major sport organizations such as the National Rugby League (NRL), Australian Football League (AFL), and Cricket Australia are all sponsored by gambling companies, while spectators are constantly bombarded by these brands' gambling ads while watching broadcasted sports events. Dr Fennessy, likewise, is concerned over the constant promotion of sport betting, and has said that it would be nice if people could just enjoy watching sport without necessarily having to place a wager.
Sydney Opera House Debacle
Australians have long enjoyed a love affair with gambling, with the pastime deeply ingrained in the national culture. Furthermore, the industry also provides valuable economic benefits to the government, as well as helping to create jobs and boost the country's tourism sector.
Nevertheless, Australia's obsession with gambling has become a matter of chief concern, and has led to a national debate led by anti-gambling groups. At the start of October, further fuel was thrown on the fire after the Sydney Opera House initially refused to allow an advertisement for the Everest Cup horse race to be projected onto the building. New South Wales Premier Gladys Berejiklian later caved into pressure from gambling groups to allow the advertisement to be shown on the UNESCO World Heritage site, a move that was labelled as sacrilegious by opponents. As World Vision Australia Chief Advocate Rev. Tim Costello subsequently told CNN:
"We know that the US blind spot is guns. What Australians now have woken up to..is our blind spot is captured by gambling interests."