New Jersey Online Casino Revenue Soars to New Height in September
Home
»
Poker News
» New Jersey Online Casino Revenue Soars to New Height in September
Monday, October 15th, 2018 | Written by Shane Larson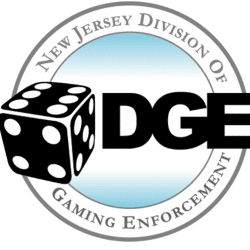 New Jersey's online gambling market generated $25.75 million in September, with that amount higher by 26.3% year-on-year, and representing its second best month since the industry was first launched five years ago. The impressive revenue total comes mostly on the back of a new record set by the state's online casinos of $24.1 million, despite the online poker vertical going in the opposite direction and plunging to a new low of just $1.6 million.
In total, New Jersey's online gambling revenues came to $25.75 million in September, higher by 26.3% year-on-year, and second only to the record setting $25.9 million collected in July of this year.
Online Casino Record High
Online casinos have long been the driving force behind the state's online gambling market, and since its launch annual revenues haven't failed to produce double digit gains compared to the previous year. In fact, it hasn't reported even a monthly year-on-year decline for over a year.
In September, the vertical continued its winning ways with the $24.1 million collected marking a staggering 30.6% improvement compared to the same month in 2017. That figure also surpassed the previous record set just a few months earlier in July of $24.04 million.
Online Poker Record Low
Online casinos have seen their share of New Jersey's online gambling revenues increase from 75% in 2014 to 92.5% in 2017. Online poker, on the other hand, has seen its popularity plummet over the same period, and after initially accounting for 25% of the market has since contracted to a mere 7.5% share.
The downward spiral shows no signs of abating, either, and has continued into September having produced a mere $1.6 million in revenue, lower by 15.4% year-over-year. As mentioned, this represents a new record low for the Garden State, and while Caesars posted only a slight percentage dip last month to $671,315, the declines were significantly steeper for the state's other licensed online poker networks. The Resorts/PokerStars partnership, for instance, reported a 24% year-on-year revenue slide to $539k, while Borgata saw its business sink by a massive 37% to $400k.
Interestingly, the market has continued to wane despite New Jersey joining a tri-state liquidity network this summer alongside Nevada and Delaware. Instead of growing the market, however, its revenue has continued to contract while the only operator in a position to benefit from the deal, the Nevada-based Caesars operation (888, Caesars, Harrah's, WSOP), has usurped Resorts AC (Resorts, Mohegan Sun, PokerStars NJ) and Borgata (Borgata, PartyPoker, Pala, MGM) as New Jersey's top online poker provider.
Bleak iPoker Outlook for 2018
During its first full year in 2014, New Jersey's online poker market generated $29 million in revenue, which still remains an all-time peak for the industry. That amount then dropped to just $23.8 million in 2015, and although it noted a slight improvement the following year to $26.5 million, in 2017 the market fell by a further 8.5% to $24.25 million.
Unfortunately, the negative trend looks certain to be extended this year. Case in point, for the first nine months of 2018, the segment's revenue is currently down by 11.7% to $16.4 million, and barring some major turnaround, it is sure to post its worst annual result to date.
Overall Gambling Market
Last month, Atlantic City's nine land-based casinos generated $232 million in revenue, up by 7.7% compared to September of 2017. From that amount, slots reported a solid 8.6% gain to $166.8 million, while table games were also up by 5.5% to $65.2 million.
Nevertheless, the state's two newest venues, the Hard Rock Atlantic City and Ocean Resort Casino, may be eating into the revenues of their competitors, six of whom reported year-on-year declines. Furthermore, the $25.9 million and $14.9 million that the Hard Rock and Ocean Resort collected respectively represented a third consecutive month of falling revenues for the establishments.
Including internet gambling ($25.7) and sports wagering ($24m), however, New Jersey's gambling market collected $281.7 million in September, marking a massive 19.5% revenue leap versus the same month a year ago. New Jersey's sports betting market attracted $184 million in bets last month, almost double the amount reported during August, with $88.6 million of the amount accounted for by football. It was New Jersey that led the charge to have the country's federal sports betting ban overturned, and after winning its case in the U.S. Supreme Court, it launched its owns sports wagering market in mid-June. To date, the market has now received $336 million in sports bets, and at this rate could soon rival Nevada as the country's top sports betting market.