New Hampshire Now Offering Online Lottery Games
Thursday, September 27th, 2018 | Written by Stephen Smith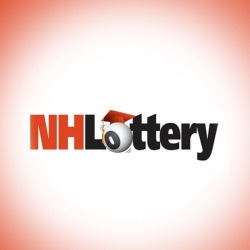 Online lottery games are now available to play for residents located in New Hampshire as the state expands its gambling market. Previously, residents could only gamble online by the way of tickets purchased through an app for the Powerball Lotto, a lottery dubbed 'America's favorite which is played in over forty states. Now residents have the option to play other similar lottery style games, but rather than being part of a country-wide pool of people and prizes, games are offered exclusively for those citizens located within the borders of New Hampshire.
Both chambers of the New Hampshire legislature passed the bill on June 22, 2017 after which Gov. Chris Sununu signed the bill into law one week later. Following its official launch, the Granite State now becomes the sixth US jurisdiction to start offering online lottery sales, with the others states including Georgia, Illinois, Kentucky, Michigan, and Pennsylvania.
NH Lottery
The company that provides draw opportunities on the Powerball is the same organization offering these eight new games, namely the New Hampshire Lottery (NH Lottery), which has been providing gambling activities in the state since 1964, making New Hampshire the first state to provide a lottery service to the public. It is also a nonprofit organization committed to dedicating profits to public services such as education.
The new lottery games can be played online or via a smart phone and cost between two cents and ten dollars per play. In order to get involved with the new games, players are required to create an account online at nhlottery.com. Only by registering a new account can the games be accessed as a player's details need to be verified including age (must be 18 or older). A players location is also equally as important as only those players located within the state of New Hampshire at the time can take part.
iLottery Games
Games are available under the arm of the iLottery category located on the NH Lottery website. Funds can be deposited in to a players' online account in order to buy tickets on the range of games available, with a maximum deposit of $500 per day per player permissible. Minimum stakes for the games vary between $0.02 and $0.25 and maximum stakes from between $1 and $10, with the game titles including Wizard of All, 10 X The Cash, Blazing Red 7's, Diamond Payout, Jackpot Cash, Multiplier Max Out, Pot O' Gold and VIP Black. The biggest payout a player can win on the new games mentioned is $250,000 on Diamond Payout.
It is reported that over 4,000 people have already taken part in the new online lottery games program since launching. Players have since deposited in the region of $100k with the NH Lottery reporting to have paid out over $360k. However, this is not necessarily a net deficit for the iLottery provider as winnings can also be put back in to the game instead of cashing out.
NPI – NeoGames
Games are currently provided by software developer NeoGames, which is part of Neo Pollard Interactive (NPI). NeoGames have been providing iLottery services for over ten years and allows its program to be fully customized towards the organization and state who it is partnering with. Its platform also has a strong focus on regulation and responsible gambling.
However, lotteries such as this are not to everyone's taste. The state of Minnesota, for instance, ended its iLottery program after just 12 months. Critics of such lotteries and games say that it can cause gambling addiction and there is little that can be done to protect minors from partaking. Another angle of criticism towards lottery gambling online is that under the previous system of games accessible only via stores, owners received a percentage of winnings from they sales that they made. By opening up these games to online play, players are bypassing stores and owners are losing out potential income. Contrary to this, Charlie McIntyre, who is the Executive Director of New Hampshire Lottery commented:
"Launching iLottery is the critical next wave component in enhancing our players direct interaction with our games…We wanted to get it right and believe our choice of NeoPollard Interactive would best ensure a successful rollout and early adoption of the online lottery experience."