The Hendon Mob Hit By Sweeping EU Legislative Changes
Home
»
Poker News
» The Hendon Mob Hit By Sweeping EU Legislative Changes
Friday, September 7th, 2018 | Written by Shane Larson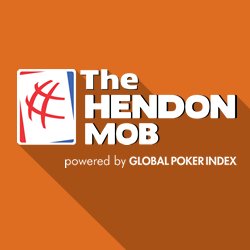 The Hendon Mob (THM) has long been the go-to place when it comes to keeping an eye on the poker tournament scene and checking the results of your favorite players. That may all be about to change, though, as the website has now implemented a process allowing individual European poker players to anonymize their account names, or even delete their accounts all together.
According to reports, the world's largest poker tournament aggregator site took the drastic action following pressure from a number of pros claiming that the publishing of such results represents a violation of their personal privacy rights under the European Union's General Data Protection Regulation (GDPR), which came into effect on May 25th.
General Data Protection Regulation
The GDPR was introduced as a means of providing individuals control over their personal data and those entities trying to export their personal information outside of the EU. Following its enforcement this summer, European citizens are now able to request corrections or deletion of their personal online data, with those companies failing to grant those requests open to prosecution and a fine of up to €20 million.
Any European players looking to either change data or have their profiles remove from The Hendon Mob can do so by contacting support@thehendonmob.com
Long-Term Impact
Hendon Mob Poker Database was launched in 2000 by four poker professional from London, UK, namely Ross Boatman, Barney Boatman, Joe Beevers, and Ram Vaswani. In 2013, it was then sold to the Global Poker Index (GPI) for a sizeable sum, and currently the website contains profiles on roughly 560,000 players, as well as 2.5 million individual results.
At the time of the sale, Barney Boatman expressed his belief that the site would grow and continue its legacy under the management of Alex Dreyfus. Needless to say, the latest EU regulation has turned into a potential nightmare for The Hendon Mob as any mass increase in the number of anonymous accounts or their removal will inevitably render the information site less unusable. This would then likely drive its customers into the arms of its competitors, such as the CardPlayer database which lies beyond the reach of the GDPR.
Pros Pushing For Change
Numerous European pros have apparently attacked The Hendon Mob site for being in violation of GDPR, despite all of its results being provided by the most respected poker tours around the world, and all of their participating players generally required to sign over the right to their result data before competing. One of the players posting his complaint via the 2+2 forum was Armin Mette, who wrote:
"After years of abusive Data-collection Hendenmob is now forced, due to the GDPR, to delete your Accounts if you want to. For Deletion just write an email to support@thehendonmob.com. Funnily HM response is that, the People abuse their own rights (GDPR) given to damage "the industry" which helped them with their careers in the first place. They offer you to change your Account into a "Nickname" too."
In addition to some players believing that having their results listed puts them at a competitive disadvantage against their competitors, there are also those who are probably keen to avoid the scrutiny of tax collection agencies across European jurisdictions. In Spain, for instance, authorities have been pursuing poker player with huge tax bills over archaic retroactive tax legislation that existed pre-2012.
Another interesting argument made against publishing tournament results and payouts is that most people playing poker do not want the general public to know how much poker they play and much money they win. Their rationale is that most people still view poker as a form of gambling, making the right to a player's privacy more compelling.
Others Not So Convinced
Nevertheless, others in the poker community are not so convinced that the move makes any sense at all. One 2+2 forum poster, for instance, pointed out that data provided by The Hendon Mob already exists in the public domain, including on poker tournament registers, blogs, live streams, and news articles. Meanwhile, Roland Boothby, THM's poker content manager, clarified his own view on the issue, and posted the following comment:
"The Hendon Mob is run by a small team of poker fans whose aim it is to serve the poker community by operating the best poker database and poker information resource available on the internet. By publishing the results and payouts of major tournaments, Hendon Mob is no more guilty of 'abusive data collection' than the APT or the PGA. The information published on THM has already been released by a casino or tour in line with their own T&Cs, which a player agrees to by registering the tournament."
Boothby further stated that it was a shame to see certain successful players celebrating the site being affected by disruptive "sweeping legislative changes", purely because they see it as playing out slightly in their favor. Offering his own view behind their motivations, Boothby said that he suspects the very same players currently complaining over data protection would be more than happy to look up information on their competitors if they thought they could gain some financial advantage from doing so.