Phil Ivey Refused Stay of Judgement in $10.1M Borgata Edge Sorting Case
Home
»
Poker News
» Phil Ivey Refused Stay of Judgement in $10.1M Borgata Edge Sorting Case
Friday, August 31st, 2018 | Written by Stephen Smith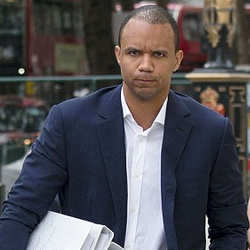 As a high-stakes gambler, Phil Ivey is used to seeing his money ebb and flow on the way to amassing greater riches. This week, however, has not been kind on the poker legend after being denied a motion by U.S. District Court Judge Noel Hillman to delay paying back the $10.1 million he and gambling partner Cheung Yin Sun were ruled to owe the Borgata in Atlantic City.
Ivey and Sun had won the money back in 2012 while using an edge-sorting technique at Borgata. The venue only discovered that it had been hoodwinked, however, after a similar case hit the headlines that year also involving Ivey and Sun, this time at the exclusive Crockfords casino in London.
Background
In 2014, a UK court ruled against Ivey in the Crockfords case, with the US citizen losing his follow up challenge in the court of appeal in 2016, and the UK Supreme Court also upholding the earlier decision last October.
The Borgata Casino similarly sued Ivey in 2014, and in October 2016 a federal judge ordered the duo to repay their $9.6 million in baccarat winnings, as well as other money won at the casino tables, amounting to a combined $10.1 million. Ivey and Sun appealed the ruling and in July 2018, Ivey's lawyers then managed to postpone payment after arguing in court that being forced to immediately pay back the $10.1 million judgment would devastate his poker bankroll and make him unable to ply his trade successfully.
Borgata Disputes Claims
In an August 4th response, Borgata's legal team disputed Ivey's argument, stating that the players "is not in danger of being prevented from playing poker," even pointing towards his frequent participation in high-stakes tournaments this year.
Between July 2014 and May 2018, Ivey, a 10-times WSOP bracelet winner, decided to withdraw from the World Series of Poker, as well as the live tournament scene in general, as he tried to settle his lawsuits. This year, however, Ivey made a dramatic return to the action, even participating in the $1 million WSOP Big One for One Drop event in Las Vegas, the most expensive poker tournament in the world.
In fact, Ivey's tournament earnings have amounted to $2,411,252 this year alone, bringing his lifetime winnings to $26,267,284. In May, the pro took part in the Triton Poker Super High Roller in Montenegro, managing a 3rd place finish at its US$127,000 Series Short Deck Ante-Only Event for $1,666,480. He has also entered numerous tournaments at the Triton Poker Series Jeju in South Korea, although he was ultimately unable to secure a cash.
Interestingly, Borgata's claim failed to mention Ivey's frequent participation in the various high-stakes cash games taking place in Las Vegas and Asia, which would be more likely provide the means for him to repay his debt to them. Daniel Negreanu, for example, won $2.8 million last year, but once buy-ins are included actually ended up losing $86,140 for the whole of 2017.
Cash games, on the other and, provide a more stable means for poker pros to earn consistent money, with massive profits possible in nosebleed games where the stakes often run as high as $4,000/$8,000.
No Proof Provided
Summing up his decision this week, Judge Hillman said that the defendants failed to provide proof that delaying paying back the money would help avert economic injury that would otherwise "threaten the existence of" their business. As he subsequently explained:
"Defendants simply say that returning the $10,130,000 [Borgata] paid them to them in the first instance would have a 'devastating impact' on them. Without any evidence to support their claim that they will be irreparably harmed if the Court does not stay the judgment pending appeal, Defendants have not met their burden to warrant a stay of the judgment pending their appeal."
As mentioned in the statement, Ivey and Sun can still appeal the decision handed down by the District Court Judge. Nevertheless, they have just 30 days to do so without posting a bond, after which Borgata will be able to chase the duo for collection of the full judgment. In the meantime, the casino has pointed out that less than 15% of all private civil cases brought against it between 2011 and 2015 were ultimately reversed upon appeal.
In other words, the deck seems well and truly stacked against Ivey at this point, with Borgata now just a short step away from reclaiming the money that it lost to Ivey at its baccarat tables more than six years ago.