OTPL Launches iPoker League In India
Monday, April 16th, 2018 | Written by Lucy Brown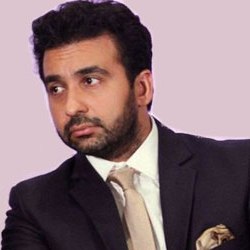 Another major poker league is being launched in India with the aim of boosting the country's poker offering and bringing it to the attention of the global poker market. Organizing the newly formed Online Team Poker League (OTPL) is Raj Kuundra from Raj Kundra's Viaan Industries Ltd, an entrepreneur with extensive experience in the poker industry having launched the Match Indian Poker League (MIPL) to major success last year. According to Kuundra, the time is right to introduce another poker league, except this time with a twist. The league will be held entirely online.
OTPL Format
The OTPL will begin with 30 teams playing No Limit Texas Hold'Em tournaments via a mobile app designed by Viaan Industries, with events to be held every other Saturday. The company believes that their app will be useful in not only promoting the OTPL, but also attracting support from all across the world.
The first season of the OTPL is set to start in June and Viaan Industries has already begun selling franchise rights for the teams at 50 Lakhs INR each, or around $76,000. Anyone interested in purchasing franchise rights will also need to pay an initial deposit of INR 10 Lakhs, with the remainder of the money due on a quarterly basis.
Each city-based team consisting of eight players will play an online Sit-N-Go tournaments twice a month, with the chip counts of each team member then pooled together and the team with the highest overall chip count by the season's end in November crowned the winning team, and awarded Rs 6.6 crores in prize money. It will also go on to represent India at the World Online Team Poker League (WOTPL), an annual event held each December in which league winners from countries across the globe take on one another in a single day online world cup event.
Impressive Reaction to OTPL
Kuunda believes that the league will prove a great success, and has asserted that popular demand will see a second season launched by January of next year. According to Kuunda, the OTPL is set to usher in a new era of poker in India, and as he explained in a statement:
"We have already signed 15 teams out of 30 and the response is phenomenal. I have also locked partnerships in the US, UK and Israel. Will have some more in other countries in the next couple of months and in July we will launch OTPL in India and internationally."
Can OTPL Fuel the Indian Poker Boom?
Poker has become increasingly popular across India over the past few years. The first ever Indian poker league known as the Poker Sports League (PSL) was launched in 2017, followed shortly after by other leagues, including the Match Indian Poker League. In the meantime, the WPT India was also launched at the Deltin Royale in Goa last year, while two of the country's top poker pros, Aditya Sushant and Nipun Java, together captured India's first ever WSOP bracelets after winning the $1,000 Tag Team No-Limit Hold'em event in Las Vegas.
Following the launch of the OTPL, Indian poker players will subsequently have even more brand choices available to them in addition to the PSL, Match IPL, and others. Furthermore, PokerStars, the world's largest online poker website, has also confirmed its plans to launch their own Indian operation within the next few months, with a segregated Indian player pool subsequently competing on PokerStars.IN via desktop and mobile platforms.
As popular as poker has become in India, there are numerous states were it is still considered by the legal system as a game of chance rather than skill, and thus outlawed. Raj Kuundra is hoping to change this perception, though. Match IPL has helped in this regard by teaming up with the International Federation of Match Poker to change the rules of their tournament to better reflect the fact that poker is a game of skill.
Finally, India is one of the fastest growing poker market in Asia right now, with the OTPL set to provide Indian poker fans with a brand new online experience to follow, which is sure to stir up further interest and excitement amongst the Indian poker-playing community.