PokerStars India Set For April 17th Launch
Tuesday, April 10th, 2018 | Written by Lucy Brown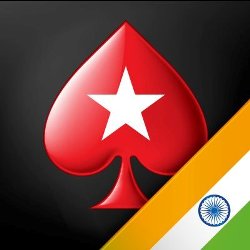 PokerStars is making its debut in India, with players residing in those states that permit real money skill games able to access PokerStars.IN following the site's launch on April 17th. The Stars Group, which owns the world's biggest online poker brand, has teamed up with licensed local partner Sugal & Damani Group to bring a range of poker formats and tournament series to the Indian sub-continent, with the company's CEO Kamlesh Vijay commenting:
"The popularity of poker in India is growing and we are excited to build the market with the support of the global leader in online poker."
PokerStars.IN
The PokerStars dot-com site is currently available in India, but on April 16th it will be pulled to make way for PokerStars.IN, which will be denominated in rupees and made accessible only to those players residing within the country. A number of poker variants will subsequently be offered by the site, including No-Limit Hold'em and Omaha, as well as localized branded tournament series and events, such as the Sunday Million and World Championship of Online Poker (WCOOP).
Sugal & Damani Group
Sugal & Damani Group is a leading lottery and gaming business conglomerate which has run government licensed lotteries in the country for decades. Furthermore, it is a major player in the country's popular card game market, with the company's current operation including the rummy website called khelplayrummy. It also previously ran an online poker site called khelplay, which was subsequently shut down last month to make way for PokerStars.IN,
Under the terms of their agreement, Sachiko Gaming, a subsidiary of Sugal & Damani Group, will own the domain name PokerStars.IN and operate the site, while The Stars Group will license its brand and supply a variety of support services for their partner.
"In India, we have entered into an arrangement with a well-established domestic licensed lottery and gaming operator, which will give our brand access to this highly populated market and ability to build awareness for both our PokerStars brand and the game itself," stated The Stars Group CEO Rafi Ashkenazi.
Segregated Player Pool
PokerStars.IN will initially be launched on a ring-fenced basis, with player protection systems put in place to ensure that the market stays separate from that of the rest of the world. In addition to being segregated, detection mechanisms will also prevent any Indian players residing in states that forbid real money skill games from playing on the site.
Nevertheless, the experience of other countries experimenting with ring-fenced markets in the past has not been good, with examples in Europe and the USA springing to mind, leading to a spate of interstate and inter-country agreements in recent times as regulators seek ways to boost their traffic and make their industries more competitive and attractive to players.
Talented Players
Establishing a firm footing in the Indian market has been a goal of PokerStars for several years, and as far back as 2015 the brand recruited its first Team Pro from the country, namely Aditya Agarwal.
According to his PokerStars profile, Agarwal has played on the site since 2004, and has amassed more than $4 million dollars in online winnings over that time. The pro has also fared well in the live arena, too, and is currently ranked at number 3 on India's 'All Time Money List' with $950,704 in winnings, with his career highlights including in 2008 placing 96th at the WSOP $10,000 Championship Main Event for $51,466, before in 2015 progressing even further to a 71st place finish in the same tournament for $96,445. Agarwal then scored his biggest cash to date last month after a runner-up finish at the APPT Main Event for HK$ 1,900,000 ($242,211).
However, the country noted for its proud tradition in science and mathematics boast numerous talented poker players in both the live and online arena, including the likes of Vivek Rajkumar, currently ranked at number 1 on India's 'All Time Money List' with $ 4,427,667 in winnings, and his next closest rival Nipun Java on $2,327,722.
Lucrative Market
According to The Stars Group, the country's poker market is currently valued at around $150 million per year, with its trajectory very much on the increase. Nevertheless, the company believes that it will take several years before its new Indian business is able to establish itself and reach profitability. Further complication may also occur as a result of the legal status of online poker in India, and as explained in a Gambling Laws in India (glaws.in) article written by Jay Sayta:
"While the exact structure of PokerStars' India business has not been clarified by either parties, The Stars Group's decision to enter India, whether directly or indirectly, is likely to open a Pandora's box as far as issues regarding the legality of online poker and foreign investment or technical collaboration in the industry are concerned."