PokerStars Partners with Chinese Hotel Chain To Grow Brand In Asia
Home
»
Poker News
» PokerStars Partners with Chinese Hotel Chain To Grow Brand In Asia
Saturday, May 26th, 2018 | Written by Stephen Smith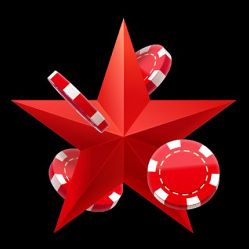 Online poker giant PokerStars has inked a deal with International Entertainment Corp (IEC), with the partnership revealed in a document filed at the Hong Kong Stock Exchange. The hotel company will now be managing PokerStars-branded offline card rooms and live events across selected Asian markets, and commenting upon the news, a statement released by IEC explains:
"Since it launched in 2001, PokerStars has become the first choice of players all over the world, with more daily tournaments than anywhere else and with the best online security. The deal will help us diversify whilst maintaining the group's core businesses of hotel operations and leasing of properties for casino and ancillary leisure and entertainment operations."
About International Entertainment
The company that PokerStars has chosen as its partner owns and leases property in Asia, with its main focus on the hotel industry, but with its other assets including casinos and other entertainment facilities. Perhaps the jewel in the crown of International Entertainment is the 5-star AG New World Manila Bay Hotel in the capital city of the Philippines, with the 32-story deluxe hotel boating more than 370 rooms.
IEC is publicly traded on the Hong Kong stock exchange (stock code: 01009) where it has a market capitalization of $2.59 billion. It was most recently in the news over plans to acquire English Championship football club Wigan Athletic: a transaction that's expected to be finalized shortly.
Details About the Deal
The PokerStars-related operations of International Entertainment will be managed by a subsidiary organization called Lucky Genius Ltd, which will hold the exclusive rights to PokerStars-branded events in "certain Asian countries."
It's expected that IEC/Lucky Genius will open up physical poker rooms and will run live poker tournaments in various Asian locales. It will also be promoting the PokerStars name while simultaneously using its association with the online gaming firm to attract more participants to its brick-and-mortar establishments.
International Entertainment's Ties to Poker
The name "International Entertainment" gives no indication as to the nature or extent of the organization's business, and for anyone on the outside who doesn't know anything more about the enterprise than its name, poker may be the last thing that springs to mind. However, a closer look at the company shows that it might be the perfect fit for PokerStars.
IEC underwent a change in ownership last year, and it's now under the control of Choi Chiu Fai, also known as "Stanley", who is a well known high-rolling poker player. In addition, Choi Chiu Fai holds a doctorate degree in business administration, and has more than 20 years of experience in the world of finance.
Indeed, "Stanley" Choi's success at the tables has been sufficient to earn him the #1 rank among all Hong Kong live tournament players with more than $7.4 million in live winnings to his credit. His biggest score came in 2012 at the Macau Super High Roller Event, which had a buy-in of HKD 2 million (about $250,000), with Choi's first-place prize of 50 million Hong Kong dollars corresponding to more than $6 million in U.S. funds.
Dr. Choi's associate Melvin Zhang serves as an executive director of International Entertainment, and he was recently appointed as an observer to the board of directors of the Stars Group, PokerStars' parent organization. Thus, Zhang is well positioned to foster communications and cooperation between the two entities.
It's clear that IEC already has considerable ties to the world of poker, so the company isn't exactly jumping blindly into a new area of endeavor.
What's in It for 'Stars?
PokerStars is a truly global force with a presence in many parts of the world. The list of live poker tours with which it's intimately associated includes the European Poker Tour (EPT), the Latin American Poker Tour (LAPT), and the Asia Pacific Poker Tour (APPT). The fact that it's the sponsor of the Asia Pacific Poker Tour may make it seem that PokerStars has the Asian market well in its hands, but a closer look at the schedules of recent seasons of the APPT reveals that the company has focused on just a few cities, like Macau and Manila. PokerStars is most likely attempting to broaden its reach through the partnership with IEC.
The poker behemoth's Asian operations are also reeling from the closure of the PokerStars Live card room at the City of Dreams Casino in Macau. It had been open since 2013 in partnership with Melco and provided a venue for PokerStars to host big tournaments, but it closed down just a few weeks ago. Recent statements by Melco chairman Lawrence Ho indicate that the poker room was "never profitable." He said that the poker section of City of Dreams had been taking up space that could be more profitably employed for casino table games.
Because International Entertainment has access to many locations throughout Asia, it will probably be better able to target its efforts where they make economic sense to the benefit of both itself and PokerStars.
Challenges Ahead in China
The big prize in Asian poker is, of course, China with its 1.4 billion population and rapidly growing economy. The authorities have recently come down hard on poker, though, declaring that it will not be classified as a sport and banning all mobile poker apps – even those that are for play money only.
PokerStars, along with its competitors, is likely looking to capture market share in the surrounding nations in the hope of eventually being able to access China. Even if there is only limited Chinese poker expansion beyond the special regions, like Macau, where it is currently permitted, every spot designated poker-friendly will likely represent hundreds of millions, if not billions, in annual revenue.
In the meantime, poker is growing in neighboring countries, like Japan, which appears poised to pass legislation that would allow real money casino poker for the first time ever.