How Realistic Is It To Expect A Second Poker Boom?
Home
»
Poker News
» How Realistic Is It To Expect A Second Poker Boom?
Wednesday, December 24th, 2014 | Written by Shane Larson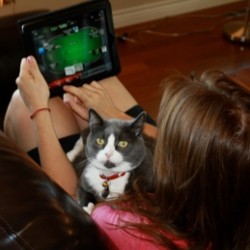 During the poker boom years from 2003 until the Unlawful Internet Gambling Enforcement Act (UIGEA) was passed in 2006, the number of people playing online poker at least doubled in size every year, and while today the game remains more popular than its pre-boom era, the industry has never lost its desire to recreate the conditions necessary for a second poker boom. Ideas bandied around include different ways to attract recreational players back into the game by reducing the number of grinders online. Nevertheless, the question still remains whether it is actually realistic to expect another Poker Boom in the future.
Poker Boom Between 2003-2006
In 1998, online poker became a reality and soon grew into a global multimillion dollar business, helped along by films such as Rounders (1998), and renewed media interest in televised poker tournaments made interesting by new hole card camera technology. A recreational player named Chris Moneymaker winning the 2003 WSOP Main Event for $2.5 million after qualifying via a $39 online satellite tournament added further fuel on the fire, and before long the popular card game became somewhat of a phenomena and attracted a new, younger crowd of go-getters to compliment the seasoned veterans who had always been associated with the game.
Nevertheless, this era represents a unique convergence of innovations, circumstances, and marketing opportunities that helped create the Poker Boom, and unless some equally radical changes or  innovation takes place in the future, including greater accessibility for US players, a second Poker Boom is as distant a possibility as winning the lottery, or a poker tournament for that matter.
The Poker Landscape Has Changed Dramatically
Unfortunately, times have changed since the novelty of online poker first became readily available to millions of people across the planet, and here are a number of good reasons why the industry cannot reasonably expect to relive the high it experienced last decade.
1: More Internet Entertainments Available Now
Unlike during the boom time of 2003-2006, the internet today has more to offer gamers than just the option to bet on online poker, online casinos, or on sports. Instead, gamers can now also choose to gamble on the hugely popular Fantasy Sports, and social games, while other non-gambling options for people to occupy their time include apps, streaming videos, and e-books. In the meantime, the world's one-time biggest online poker market, USA, has just three regulated states offering the game, all of which have ring-fenced, nonviable player pools. As one of poker's top pros, Dan 'Jungleman12' Cates, explains:
"Online poker action will continue to decrease further. My win rate has gone down by about 25 to 30% since Black Friday happened and that's largely due to there being so much less action. I'm not saying poker will die right not, but I think eventually it will happen."
2: Players Are Better Informed
These days, online poker players have a level of sophistication far beyond those that took to the game 10 years ago. Content can readily be found online to help players answer their poker questions, and whereas in the past poker was being promoted as a game anyone could win, these days poker is understood to be a game that only highly skilled practitioners stand any chance of success. In other words, without putting in a great deal of time and effort you are not likely to be able to compete with the game's best.
Unsurprisingly, this takes a lot of the pleasure away from would-be recreational players, and now without studying the game and arming themselves with a head-up display (HUD), such players would have little chance of winning a tournament or a cash game session, or even realizing that they are severely outclassed in the game.
3: Poker No Longer A Novelty
Unlike in the past, poker has become more of a solved game and much of the mystique and romanticism which once surrounded the game has  been replaced with complicated mathematical abstractions, and now countless books are available explaining the mathematical intricacies of poker. While poker still remains a popular card game, its fair to say TV poker has sharply dipped in popularity and the game is no longer the talking point amongst young males around the office water cooler. This has even translated into land-based casinos cutting back on the poker options available to its customers, and as poker reported Lee Davy noted back in March:
"The brick and mortar casinos couldn't care less for the poker players. They are at the bottom of the food chain when it comes to the ecology of making money. But for every tilted poker player there is a roulette wheel smiling and poking its tongue out of the corner of its mouth. Come and give me a kiss. They were never short of kisses."