California's Santa Ysabel Tribe Loses iGaming Appeal
Home
»
Poker News
» California's Santa Ysabel Tribe Loses iGaming Appeal
Tuesday, August 7th, 2018 | Written by Shane Larson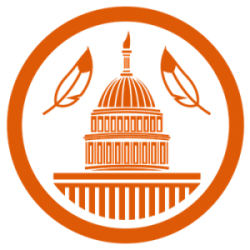 The Iipay Nation of Santa Ysabel, a federally recognized native Indian tribe based in San Diego, California, have lost their longstanding legal battle with authorities to offer online poker and bingo from their lands. The final nail in the coffin came after a California district judge upheld a lower court's ruling that the tribe's Desert Rose Casino site violated UIGEA, with the decision affirming the supremacy of the statute over the 1988 Indian Gaming Regulatory Act (IGRA).
While the United States Court of Appeals for the Ninth Circuit acknowledged that IGRA protected gaming activity taking place on Indian lands, it further stipulated that placing online bets or wagers from a jurisdiction where such bets were deemed illegal constituted a violation of UIGEA. Following its decision, there seems to be little point of Santa Ysabel launching another appeal as it's likely to receive yet another outcome contrary to its online gambling plans.
PrivateTable.com
California's online poker efforts, which date back at least a decade, have ultimately failed to gain any traction after the state's disparate interests groups, including tribal interests, card rooms and racetracks, have proved unable to resolve their differences. In 2014, the Iipay Nation subsequently decided to take matters into its own hands by launching a
free-play online poker site called PrivateTable.com, with the intention of turning it into a real-money poker site later on.
Its decision was based upon the sovereignty provided under IGRA, and as a statement provided by Santa Ysabel Interactive explained at the time, the tribe was merely "exerting its sovereign right under the Indian Gaming Regulatory Act (IGRA) to regulate and conduct Class II gaming from the tribe's reservation." Under Californian law, poker and bingo are classified as Class II games, which basically means that they involve players competing against one other, and not the "house". Since the tribe's website only included poker and bingo, it therefore asserted that it was exercising its right under its 2005 California tribal-state gaming compact.
Desert Rose Bingo
In November 2014, however, the tribe went live with a real-money online bingo site called Desert Rose Bingo, instead, whilst also threatening to follow up with the launch of its PrivateTable.com site. Soon after, both the state and federal authorities filed separate lawsuits seeking to shut down their operation, with the slant of their argument being that patrons physically located outside of tribal grounds were not being sufficiently protected from accessing the platform.
Ultimately, California's Attorney General and the United States government accused the Iipay Nation of violating IGRA and UIGEA, as well as the tribal-state gaming compact, further arguing that bingo was actually Class III gaming, and not Class II. In 2016, Judge Anthony Battaglia subsequently accepted that Desert Rose Bingo violated UIGEA as the majority of its players would have been based outside of the reservation when playing online. The argument that the tribal-state compact had been breached, however, was dismissed.
Recent Ruling
A few months later, the tribe filed an appeal in the US Court of Appeals for the Ninth Circuit, with its argument not being heard until March of 2018. On August 2, the three-judge panel then delivered its decision once more ruling in favor of the state of California, and the U.S. As an extract from its ruling then explains, even if all gaming activity associated with Desert Rose Casino occurred on Indian lands, "the patrons' act of placing bets or wagers over the internet while located in a jurisdiction where those bets or wagers were illegal made Iipay Nation's decision to accept financial payments associated with those bets or wagers a violation of the UIGEA."
Little Hope for Californian Poker
During the poker boom, Californians constituted the vast majority of players competing online, and after the Department of Justice's decision to overturn UIGEA in 2011, there had been great hopes that the Golden State would adopt online poker legislation and spearhead the game's revival stateside. After all, California is the country's most populous (40m) as well as richest state, and according to projections could have generated up to $310 million annually from online poker once mature.
Unfortunately, years of legal efforts have produced nothing but frustration for the state's poker players, with the recent Appeals Court decision providing more of the same. If the Santa Ysabel had succeeded in its case, this could have paved the way for online poker to spread throughout the United States via Native American lands, but UIGEA trumping IGRA now appears to spell an end for that particular path forward.