French Online Poker Grows for Sixth Quarter in Q2 of 2018
Home
»
Poker News
» French Online Poker Grows for Sixth Quarter in Q2 of 2018
Friday, August 10th, 2018 | Written by Stephen Smith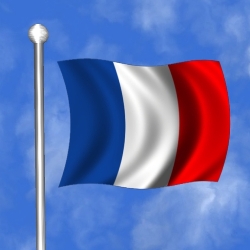 France has witnessed a dramatic reversal in its online poker fortunes, with its industry returning growth over the past year and a half following four years of waning results. While high taxes and a ring-fenced market were initially cited as the main reason behind its decline, taxes have remained much the same, meaning that the shared liquidity pool launched between France, Spain and Portugal earlier this year is having the bigger impact on the vertical.
Q2 Online Poker Results
In Q2 of 2018, French online poker generated €60 million in gross gaming revenue (GGR), representing a 2.4% improvement compared to the same quarter last year. That amount was also the market's best second quarter performance since 2013. Tournament poker continues to attract an increasing amount of interest, and in Q2 its revenue rose by 8.7% year-over-year, in the process stringing together 13 consecutive quarters of growth. Cash games, on the other hand, saw their GGR drop by 8.2%, representing their largest annual decrease in almost eight quarters.
Overall iGaming Growth
Online poker's Q2 growth also aligns with an overall surge in online gambling activity witnessed across the whole of the French market, which increased by 34% to €302 million during the quarter. Furthermore, all online gambling verticals reported year-over-year gains in Q2, with sports betting performing particularly well and increasing by 67% to €181 million versus the €109 million collected over the same period in 2017. The vertical's success was helped along by the 2018 FIFA World Cup that took place this summer, and was eventually won by France after beating Croatia by a score of 4-2.
Horse racing similarly enjoyed a positive second quarter, although its revenue improved by a more modest 6% to €61 million compared to the €58 million taken in Q2 of 2017.
Market Turnaround
After regulated online poker launched in France half a decade ago, 22 operators applied for licenses, but a segregated player pool, as well as an excessive 37% tax levied on gross gaming revenue made it impossible for many of the firms to survive in the market. A November 2015 report released by French gaming regulator ARJEL subsequently revealed that 8 out of the 11 surviving firms had lost money in every quarter post-regulation, and as of today just 5 operators remain, namely Winamax, PokerStars France, PartyPoker France, Bwin France, and PMU France.
Nevertheless, online poker revenue has now managed to increase over the past six consecutive quarters, despite the product not changing much over that time, with the exception of a few more games being added to the mix, such as Omaha. Most importantly, however, France, Spain, Portugal and Italy signed a poker liquidity agreement in July 2017, which was finally enacted by France and Spain in January 2018, followed by Portugal in May.
Shared Liquidity Revenues Impress
Even with Italy yet to share its players, France, Spain, Portugal now have a poker market equivalent in population to the USA's five most populous states (California, Texas, Florida, New York, Pennsylvania). Signifying that greater liquidity trumps taxes, ARJEL reported that online poker revenues totaled €129 million ($150m) for H1 of 2018, higher by 6% year-on-year. Moreover, cash games posted an impressive 14% rise in revenues, while tournament poker revenue also improved by 12%.
While it must be noted that online poker revenues began to improve before the liquidity player agreement was launched, dismantling ring-fenced markets must nevertheless be acknowledged as playing an important role in driving revenues higher. PokerStars, for instance, reported a 33% increase in its revenues since France introduced shared liquidity, while PartyPoker has also benefited from merging its French and Spanish players.
Liquidity Trumps Higher Tax Rates?
The positive turnaround in Europe's online poker popularity has occurred despite France's high tax rate of 37%, which is not much lower than the levels imposed in Spain or Portugal. This would suggest that while higher taxes negatively impact poker's viability, sufficiently large player pools can partially neutralize its effect. In other words, once a certain tipping point has been reached, the marketing strategies of operators become more effective, while larger tournament guarantees also help wrestle back players from unauthorized black market sites.
In the meantime, US states are carefully studying the lessons being learnt in the European online poker market, which may in turn produce a double edged sword for American players. After all, those US states looking to launch online poker industries of their own may conclude that they might also be able to levy high taxes, as long as they agree to share liquidity. Pennsylvania, for example, currently charges a restrictive 54% tax on its slot machine revenue, and has also set its sports betting tax at a whopping 36%, which will soon be tested after the product launches in the near future.
Pennsylvania with almost 13 million residents has the potential to significantly boost the shared liquidity network involving Nevada, Delaware and New Jersey, but the state is also likely to impose a similarly high tax rate on its poker product. Therefore, other states currently contemplating adopting online poker legislation of their own may consider taking a similar approach to Pennsylvania if they are able get away with it.