A Closer Look At Michigan iGaming Bill HB.4926
Monday, May 14th, 2018 | Written by Shane Larson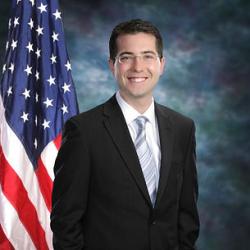 Fans of online gaming in Michigan have received a glimmer of hope that the pastime may soon be legalized and licensed in the Wolverine State. House Bill 4926 (HB 4926), also known as the Lawful Internet Gaming Act, appears to be gaining momentum, with its main sponsor, State Representative Brandt Iden, expressing his hope that it will be passed before the Michigan House of Representatives adjourns on June 21.
About HB 4926
The purpose of the bill is to create a legal regulatory framework for the provision of online poker and casino games by licensed entities within the state. As part of its remit, the legislation would create a subsidiary of the Michigan Gaming Control Board called the Division of Internet Gaming, whose role would be to "administer, regulate and enforce" the regime set up by the act for state-supervised online real money gaming.
Who Can Get a License?
The state's three commercial casino enterprises, all of which currently operate land-based gambling venues in the City of Detroit, would have to pay a $100,000 fee to apply for a five-year internet gaming license, an additional $200,000 when the license is approved and $100,000 per year thereafter. Revenues from online wagering would then be taxed at a rate of  8 percent.
There are a dozen Michigan tribes that are currently authorized by compact to offer Class III gaming, including casino table games, that together run more than 20 tribal casinos located across Michigan. The latest amended version of HB 4926 contains provisions outlining how they can renegotiate their existing compacts to include internet gambling. However, it's strongly hinted in the text of the bill that the signing of any compacts covering online betting would be tied to the sharing of revenues with the state.
Outside of the existing licensed casino groups and tribes with gaming compacts, no other entities would be allowed to obtain internet gaming licenses. Nevertheless, there are two types of related licenses that are discussed in the bill and can be acquired by other organizations.
Firstly, there is the providers of gaming platforms, which include game software, hardware and the associated infrastructure to enable online gambling, who would have to pay $100,000 upfront for a license and then $50,000 a year. In addition, there are internet gaming vendors, or suppliers of smaller components of a platform, like specific game titles and backend administrative applications, who would pay $5,000 upon license issuance and $2,500 per year thereafter.
Games Covered
The Lawful Internet Gaming Act would allow those authorized by the Division of Internet Gaming to provide online casino and poker games. Curiously, the offerings of any licensed body "must include, but need not be limited to, poker."
This means that casino-only operations that lack an attached online poker room would not be allowed. Casino products, like video slots, tend to be higher-margin than poker, and so a few organizations would probably prefer to host solely casino games and dispense with poker altogether. They would not be able to do so under this legislation.
HB 4926 explicitly authorizes the Division of Internet Gaming to form agreements designed to facilitate multi-jurisdictional online gambling. This would allow Michigan to join the combined internet poker player pool created by the New Jersey-Nevada-Delaware gaming compact. The betting would be restricted only to those customers physically located within the borders of Michigan or any of the jurisdictions with which it has a cross-border gambling agreement.
Moreover, there's wording in the bill that would permit sports-betting as long as it's not prohibited by federal law. A case before the U.S. Supreme Court could strike down the Professional and Amateur Sports Protection Act of 1992 and thus legalize betting on sports in the United States. It appears that Michigan lawmakers wish to be able to capitalize on the possibility of sports-betting being declared legal.
Commenting on developments concerning both sports betting and online gambling being included in HB 4926, Iden  said that he believes both issues are intertwined, stating:
"I see the issues as combined. The bill certainly stared out as internet gaming, but as the reality of sports betting became more of an issue, I think it's really going to become the main issue."
Daily fantasy sports are not included among the forms of gambling that are treated by the bill, though, and neither are the state lottery's online ticket sales.
History of HB 4926
In September 2017, Michigan House Bill 4926 was first introduced by a group of legislatures spearheaded by Brandt Iden, with other cosponsors including Kathy Crawford, Robert Kosowski, and Klint Kesto. It passed the House Committee on Regulatory Reform but languished there with no further action taken until March when Iden, who chairs the body, introduced several changes which ultimately saw the bill pass the committee by a vote of 12-3.
The original bill called for a tax rate of 15 percent, rather than the 8 percent stipulated in the current draft, and it didn't flesh out the procedures for allowing tribes to renegotiate their gaming compacts.
While the state's three commercial casinos have expressed their support for the bill, the Indian tribes have been lukewarm. It's believed that further negotiations are needed in order to bring them on board, and the text of the Lawful Internet Gaming Act might have to be revised again before it comes up for a vote on the floor of the House.
Satisfying Disparate Gaming Interests
Thus far, efforts to pass the bill have ultimately failed due to difficulties associated with reforming Michigan's gambling industry, not least of which involves finding a way to align the interests of the state's three commercial casinos and their 14 tribal counterparts.
Nevertheless, Brandt Iden hasn't given up hope on finding an acceptable compromise to bridge the gap, especially with so much online gambling activity already taking place in Michigan. As Iden noted recently:
"We know that people are gaming on the internet in Michigan, in fact so much so that—I have a university very close to me—when I talk to college students and I ask them if they play online, they say that they play poker online and that they don't realize it's illegal in the state."