Looking at New Jersey's PASPA Case in the Supreme Court
Home
»
Poker News
» Looking at New Jersey's PASPA Case in the Supreme Court
Tuesday, December 5th, 2017 | Written by Charles Washington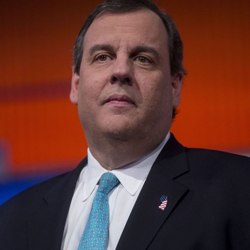 For several years, New Jersey has been campaigning for the Professional and Amateur Sports Protection Act (PASPA) of 1992 to be repealed, thus allowing for legal sports betting outside of just Nevada, Oregon, Delaware, and Montana. On Monday, the Supreme Court subsequently started hearing oral arguments in the Christie v. NCAA sports gambling case.
While many people across the country would welcome a positive outcome in the case, most of the major leagues have previously expressed their long term opposition to overturning the ruling, including the National Collegiate Athletic Association (NCAA), and National Basketball League (NBA), National Hockey League (NHL), Major League Baseball (MLB), and National Football League (NFL).
More recently, however, some leagues have started indicating that they are now more open to the idea of legalizing sports betting and won't be too disappointed in the event that the Supreme Court does in fact rule in favor of New Jersey.
Sports League Concerns
Major sports leagues have been opposing New Jersey since 2012, believing that legalized sports betting would negatively impact sports because it encourages match fixing, and damages the reputations of leagues.
NBA Commissioner David Stern and former MLB Commissioner Bud Selig, for instance, were two of the staunchest opponents of sports betting, and describing it in the most apocalyptic terms stated that overturning PASPA would be like releasing virus that would cause the destruction of sports, and cause fans to doubt the legitimacy of the leagues. Back then, their suspicions over sports betting held more sway, though, as the leagues had been hit with a number of match fixing accusations at the time.
Likewise, popular sports like soccer, cricket, and tennis have also been tarnished by similar match fixing allegations, with both players and match officials having taken bribes and fixed games. This is a major reason why US sports leagues are cautious when it comes to sports betting, as they feel it affords bookies the chance to approach franchises and players and offer them money in return for throwing a game.
AGA Dismisses Arguments
These concerns may be legitimate, but sports betting supporters such as the American Gaming Association (AGA) point out that there is already an illegal sports betting market in the United States generating around $147 billion each year. Therefore, there already exists the opportunity for bookies to approach players, teams, and leagues to fix games.
According to the AGA, such risks would actually be lowered through legalizing sports betting because online betting operators could then use regulation and monitoring software to track suspicious betting activity, which they could subsequently report to gaming regulators. In other words, robust sports betting regulation means that games will be better protected, while also supplying fans with a safe and legal way to bet money on their favorite sports teams, and players.
Encouragingly, the AGA recently drew attention to the fact sports leagues have begun softening their opposition to sports betting under the new MLB and NBA Commissioners Rob Manfred and Adam Silver, who have also conceded that the leagues should take a new look at sports betting given how much the landscape continues to change and evolve.
Oakland Raiders Las Vegas Relocation
One recent development highlighting this point involves the NFL agreeing to the Oakland Raiders relocating to a new stadium in Las Vegas, with the NHL becoming the first sporting league to have an official Las Vegas franchise in the Las Vegas Golden Knights.
Geoff Freeman, CEO of the AGA, subsequently released a statement saying that there are many signs sports leagues such as the NFL are looking at the PASPA issue in a new light, and as he commented:
"I think there are multiple signs of the sports leagues, including the NFL, taking a fresh look at this issue. You don't place a team in Nevada, in Las Vegas, without an understanding that the issue is changing. Frankly, you don't play games in Wembley Stadium, where most of the people in the stands are betting on their phones during the game, without an understanding that things are changing".
Current Situation
Major sports leagues may be continuing their fight against legalized sports betting, but they appear to have a greater sense of understanding that the Supreme Court may rule in favor of New Jersey, leading the way for other states to follow suit. Therefore, their main concern are turning increasingly towards sports betting regulation, and ensuring that sufficient regulation are put in place to maintain the integrity of sports, and safeguard the reputation of the industry.