Massachusetts Casino Crime Increase Not Significant
Home
»
Poker News
» Massachusetts Casino Crime Increase Not Significant
Thursday, January 5th, 2017 | Written by Shane Larson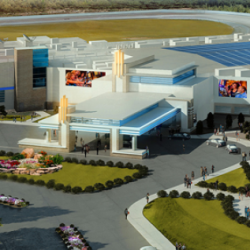 On account of the stigma associated with gambling, as well as its potential to attract illegal activities and crime, the state of Massachusetts has approached the issue of casino expansion in a careful and considered manner. As a result, since its first and so far only casino opened in June of 2015, the Massachusetts Gaming Commission has requested a yearly crime report to measure any increases in criminal activity in the area, with the good news being that the analysis based upon data from five local police forces has thus far found no significant impact on crime levels.
Under a Keen Watch
Its first crime report was released during the recent Massachusetts Gaming Commission public meeting, thus presenting a perfect opportunity to analyze pre-casino data with that from the post-casino era dating from July 2015 to June 2016. Needless to say, the research began a while before Plainridge Park Casino was opened in order to give a foundation for comparison, with the study measuring the impact of casinos in terms of the economy, as well as crime rates.
In fact, the data collected is believed to be the most detailed ever comprised in the history of gaming, and has proved a great channel for clearing the air on various issues, including beliefs that casinos lead to increases in bankruptcy, higher crime rates, and depreciation of property values.
Findings of the Study
The study on the Massachusetts casino industry revealed a number of things, as far as property and crime rates are concerned. The key findings include:
• No increase in violent crime
• 14% increase in total crime
• 3% increase in call for service
• 10% increase in property crime
With the opening of the casino in Plainville, an additional 5 officers were hired, bringing the total to 19, and representing a 36% increase for the police force. However, the increase was expected considering the number of extra people visiting the area following the casino's opening.
In the meantime, violent crimes have not increased in any way, although there are certain types of crimes that seem to have increased due to the presence of the casino, including the following:
• Increase in cases of credit card fraud
• Increase in traffic calls for service
• Increase in traffic accidents
• Increase in regular fraud
• Increase in drunk-driving cases
Conclusion
While crime has increased slightly since Massachusetts' first casino opened for business, Plainridge Park has not produced any crime results that are out of the ordinary compared to other facilities of the same size. A shopping mall of the same size, for instance, would be expected to produce far higher levels of criminal activity. Furthermore, the most significant increases in crime reported related mostly to traffic activity, and as crime analyst Christopher Bruce, who acts as a consultant for the Gaming Commission, explains:
"Obviously when thousands of more cars come to an area you're probably going to see an increase in traffic collisions, traffic complaints, things like disabled vehicles. You get a lot of extra people in the area so they're reporting more lost property, citizens are reporting more suspicious activity, things like that, things that are caused by just the influx of additional people in the community are part of the increase we're seeing."
Positive Economic Impact
In terms of its positive impact on the state's economy, for the 12 months between July 2015 and June 2016, Plainville's slot machine parlor generated revenues of more than $180 million. From that tally, the state collected $88.2 million by way of gambling taxes, with $72 million subsequently going towards local projects, and a further $16.2 million to help fund the local racehorse industry. Plainridge Park also hires around 500 employees, of which roughly 20% were previously unemployed.
Such is Massachusetts' satisfaction with its nascent casino industry that it has given the go-ahead for two more venues to be opened in the future. The MGM in Springfield, expected to open in 2018, is anticipated to generate round $75 million per year, while the Wynn Boston Harbor in Everett, scheduled to open the following year, should produce around $100 million per annum. Together, they will cost $3 billion to build, and boost the state's gambling revenues to $300 million.