Moody's Optimistic About VIP Spending at Australian Casinos
Home
»
Poker News
» Moody's Optimistic About VIP Spending at Australian Casinos
Thursday, October 4th, 2018 | Written by Adam Brown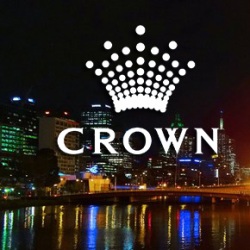 During the 2016-2017 period, Australia's major casinos reported a dramatic fall off in revenues derived from their overseas high rolling customers. While analysts had anticipated its VIP market to continue shrinking in line with China's ongoing economic slowdown, recent developments seem to have largely left Australia's casino space unscathed.
In fact, Australian casino giants Crown Resorts and the Star Entertainment Group both reported impressive growth in their foreign high-roller volumes for the latest financial year ending June 30th, with a recent Morgan Stanley report quoted in the Sydney Morning Herald describing VIP market growth in overseas markets as "very strong relative to Macau."
Background
Major Australian casino companies, such as Crown Resorts, The Star, and SkyCity, have come to rely heavily on the money spent by high-rollers at their gaming tables, with Chinese customers accounting for the largest percentage of this exclusive group. In 2016, however, Crown Resorts fell foul of Chinese gambling laws after nineteen of its employees were arrested in China for promoting gambling and apparently trying to entice its VIP gamblers to visit its casino operations in Australia.
Australia's main casino companies subsequently noted major declines in the number of Chinese high rolling gamblers visiting their properties. In FY 2017, for instance, Crown Resorts saw its VIP program turnover collapse by 49% to A$33.3 billion, with overall revenue from its VIP segment falling to just $605 million compared to the more than $1 billion collected in 2016. All told, the casino giant's net profit after tax came in 5.5% lower at $343 million for the 2017 financial year.
Macau Casino Stocks Dive
In addition to the fall out caused by the Crown Resorts affair, Australian casino operators have been closely monitoring Macau's gambling market expecting any negative developments there to impact their own VIP segment. Needless to say, China's ongoing anti-corruption crackdown is viewed as a major cause for concern, as has been the slowing down noted in the Chinese economy as President Trump's tariff war with Beijing intensifies.
A series of below expected revenue results from Macau over the past few months has added further to their concerns, and ultimately caused a sharp 15% fall in Chinese casino stocks as investors sought to flee the space. In September, Macau did little to reassure investors after posting its lowest revenue tally for two year, whilst also returning a worryingly small 2.8% increase compared to the previous year. Admittedly, Typhoon Mangkhut was partly responsible for the lackluster result, but it was a combination of factors that ultimately weighed heavily upon the market.
Aussie VIP Trade Solid
Despite all the mixed news coming out of Macau, however, Australia reported an uptick in VIPs at their gaming tables in the last quarter of 2017. Growth has since continued unabated and during the latest financial year ending June 30, Crown Resorts and The Star both reported a huge roughly 55% increase in their VIP programs. Crown Resorts subsequently saw its VIP high-roller turnover soar by 54.5% to A$51.5 billion, with its overall revenue for the most recent financial year higher by 4.5% at $3.49 billion.
Having witnessed turnover from its VIP segment half during the previous financial year, Crown Resorts is obviously buoyed by recent developments, but keen not to get too carried away, Ken Barton, the companies CFO, recently stated that his business would remain cautious, whilst warning against people assuming "some sort of VIP boom" was occurring.
Morgan Stanley Optimistic
Meanwhile, Morgan Stanley has taken a more optimistic approach to developments and in its report compiled by Monique Rooney stated that current concerns were "being overplayed." As the equity analyst subsequently pointed out:
"Our recent industry feedback has allayed some of these concerns, with Chinese hotel/leisure companies reporting minimal impact on current trends and ample junket liquidity after recent consolidation. Further feedback suggests that overseas VIP market growth remains very strong relative to Macau – particularly in the Philippines and Cambodia."
The investment bank has further singled out the Star Entertainment Group as its "top casino pick", citing the strategic alliance Australia's second-biggest casino company struck with Chow Tai Fook Enterprises (CTFE) and Far East Consortium (FEC) earlier this year. As part of the deal, the Hong Kong companies have now completed acquisition of a combined 9.99% stake in Star, and have agreed to collaborate on a number of development projects, including the AU$3 billion Queen's Wharf redevelopment currently taking place in Brisbane.