Hawaii iGambling Legislation an Uphill Struggle
Tuesday, February 14th, 2017 | Written by Charles Washington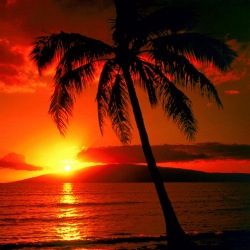 For years, those interested in the online gambling industry have placed bets on which state would become the fourth to regulate iGaming in the US. Pennsylvania, California and New York have all been front-runners, but now there is an unexpected late arrival on the scene, namely Hawaii, which became the last state to join the USA in 1959.
Senate Bill 677
In late January, State Senator Wil Espero introduced Hawaiian Senate Bill 677 in the hope of taking the first steps toward legalizing online gambling and lottery sales on the central Pacific island group. Not only would this expand online gambling legislation, but also it would mark the first time that gambling of any kind was regulated in the Aloha State. As it currently stands, Hawaii and Utah are the only states in the United States to impose a complete ban on all types of gambling.
Consumer Protection Concerns
If Senator Espero's legislation is successful, a new government agency called the Hawaii Internet Lottery and Gaming Corporation would be created to regulate gambling in the state. When arguing for the bill, Espero pointed out that tens of thousands of people in Hawaii are currently using illegal online gambling and are open to a wide range of dangers due to a lack of consumer protection. He states that legalizing and regulating online gambling is in the best interest of Hawaiians, with the Hawaii Internet Lottery able to then offer a "regulated, secure, and responsible framework" for Hawaiians to play online. As an extract from the bill states:
"These gambling web sites are operated by illegal offshore operators not subject to regulation or taxation in the United States. Questions often arise about the honesty and the fairness of the games offered to Hawaii residents, but neither federal nor Hawaii laws currently provide any consumer protections for Hawaii residents who play on these web sites. "
Extra Revenues for State
The proposed bill would require all players at regulated sites to be at least 19 years of age. Gross gaming revenues would be taxed; however, the bill does not specify a rate. A portion of the funds collected would be earmarked for education funding and for covering the costs of various social programs.
"Moreover, tens of millions of dollars in 2017 revenues generated from online gambling are being realized by offshore operators serving Hawaii residents, but no benefits are provided to the State," states the bill.
iPoker Shared Liquidity
Because Hawaii has a relatively small population of around 1.5 million people, the proposed legislation already has language in place to allow for poker player pool sharing with other states, such as Nevada, Delaware or New Jersey. This would not only ensure that Hawaiian poker sites had cash game liquidity, but could also strengthen sites of partnering states by creating larger pools of potential players. What's unique about the Hawaiian gaming bill is that it makes it possible for any state that legalizes online gambling in the future to join Hawaii's compact simply by agreeing to its terms. This opens the door for endless expansion if and when regulation expands.
Gambling Addiction Support
Senator Espero has placed language in the bill to address problems with gambling addiction, which is one of the major worries of those who tend to oppose iGaming legalization. The bill would require sites to put self-exclusion lists and opt-out panic buttons on their interfaces in prominent locations, so that players could restrict their own access if they were struggling with debt or unable to stop playing.
Uphill Climb
Although the bill Espero has put forward seems insightful and positive, there may be an uphill climb in bringing it to a vote and then finally getting the Governor to sign it. As we've seen with other states like Pennsylvania, even when there is a widespread desire to move forward with regulation, progress is often very slow.
Hawaii also has the extra challenge of being one of the staunchest anti-gambling states in the US, while its small population is unlikely to generate the revenues that may otherwise entice lawmakers to changes their stance on the divisive issue. Finally, Hawaiis' tourist sector would see legalized gambling as unnecessary competition for its tourist dollars, and would likely vehemently oppose the move.