Success and Challenges of Australia's Gambling Industry
Home
»
Poker News
» Success and Challenges of Australia's Gambling Industry
Tuesday, January 31st, 2017 | Written by Shane Larson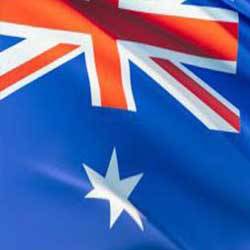 Australia's economy is booming, and the casino industry is doing its part to support that economic growth. After major crackdowns on high rollers frequenting Macau's casinos, displaced Chinese VIPs have found their way Down Under, hoping for a chance to play at the country's gambling tables without being scrutinized by the Chinese government. In fact, over the past 5 years, the number of Chinese tourists visiting Australia has now grown by more than 200 percent with 1.2 million people currently visiting each year.
China's high rollers don't just play at the casinos when they visit either; it's estimated that Chinese tourists spend $8,000 during their stays, compared to an average of $3,000 for tourists from other parts of the world. All in all, the influx of Chinese tourists has brought roughly $8.6 billion in revenues to Australia every year.
Major Business Investments
Chinese businessmen and women who visit Australia's casinos are doing more than just visiting for pleasure, as Australia has seen major investments from wealthy Chinese investors who want to cash in on the country's growing casino industry. The Far East Consortium and Chow Tai Fook Enterprises from Hong Kong, for instance, are working with Australia's Star Entertainment group to construct a $2 billion resort casino in Brisbane.
The Chinese government is also making big investments in gambling. Australian company ASF is partnering with CCCC Guangzhou Dredging and China State Construction Engineering, both owned by the Chinese government, to build a $2 billion integrated casino resort on Australia's Gold Coast. This impressive project will have five and six-star hotels, numerous restaurants and theaters for hosting shows, as well as other types of entertainment. The complex will also have luxury boutique retail outlets, conference facilities and residences for those who wish to buy vacation homes in the resort area.
Not only will these casinos mean a boost to gambling revenues, but they will also employ thousands of Australians and supply new tax revenue to the Australian government. It's clear that on a whole the entire country is winning from Chinese tourists wishing to try their luck at Australia's gaming tables and slots.
Online Gambling Sector Grows
The casino sector isn't the only part of the Australian gambling market that is performing well as online gaming is also growing Down Under. Despite the fact that Australia's online gaming laws are rather gray, online casinos are continuing to offer games to Aussie citizens, and is currently accounting for about 20 percent of all Australian gross gaming revenues. Industry insiders believe that this figure will grow as more and more Australians purchase tablets and smartphones that will allow them to access online casinos from anywhere.
Gambling Sector Concerns
Although gambling is clearly helping to drive the Australian economy in a number of ways, some Australian lawmakers are concerned about its effects. There are major worries about the risk of gambling addiction among Australians who are lured to the flashy casinos being built for tourists, and the easy access to online gambling could be harmful for such individuals. Many people believe that Australia will work in 2017 to eliminate some of the grayness of the online gaming laws in the country.
In fact, big changes are expected to come in the next few weeks if Australia's Interactive Gambling Amendment Bill (IGA) successfully passes in Parliament. One of the major aims of the bill is to prevent international online operators from exploiting the country's gambling rules, such as the one pertaining to live in-game betting, as well as protecting its citizens from the potential gambling addiction. The IGA therefore requires any operator seeking to provide its services in Australia to first obtain an official license, or else face a fine of up to A$6.75 million per day.
Australian Online Poker Alliance (AOPA)
Even before the amendment has been signed into law, 888Poker has quit the market, with PartyPoker and PokerStars also indicating that they will do likewise should the bill pass. This has obviously raised concerns amongst the country's legion of poker players, who have now organized a grassroots movement called the Australian Online Poker Alliance (AOPA). The organization was created by Joseph Del Duca, an investment banker and poker enthusiast, who has decried the government not giving special consideration for a skilled-based game such as poker.
Del Duca has also warned that less scrupulous black market operators are all the sites that will be left when their more reputable public listed counterparts quit the country. Giving his assessment of the AOPA's efforts to date, Del Duca, media contact for the group, said:
"It is amazing just how many poker players have come out and supported our fight to keep online poker in Australia. The support has ranged from people of all ages from right across the country. It just shows that poker is truly a game which can be enjoyed by everyone. This is why we are fighting so hard to keep it."