Pros Reign Supreme at the WSOP in Las Vegas
Saturday, June 9th, 2018 | Written by Lucy Brown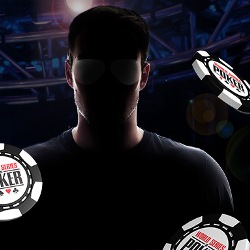 While there is a strong luck element associated with poker, the more hard working and skillful players always win out against their recreational counterparts in the end. Nowhere is this more apparent than at the World Series of Poker, which despite its huge fields, has seen numerous top pros win multiple career bracelets over the years.
In 2018 alone, Elio Fox, Nick Petrangelo and Justin Bonomo have earned 2nd career bracelets, while the 2009 WSOP Main Event champion Joe Cada has increased his bracelet tally to three. Paul Volpe also completed a hat-trick of bracelets this week, after taking down the $10k Omaha Hi/Lo 8 or Better Championship for $417,921.
Past Multiple WSOP Winners
Phil Hellmuth heads the WSOP winners list with 14 bracelets to his credit, including winning the 1989 Main Event, while Phil Ivey boasts 10, having also picked up three in 2002. In the meantime, Doyle Brunson and Johnny Chan claimed back-to-back WSOP Main Event victories in 1976/77 and 1987/88 respectively, while more recently Jason Mercier enjoyed a glorious 2016 after capturing two bracelets, and finishing runner-up in a third.
Jason Mercier was subsequently named the 2016 WSOP Player of the Year, but was very nearly overtaken by Paul Volpe at the last, who won a single bracelet that year and finished 29th in the Main Event, with a third-place finish in the competition having been sufficient to have earned him the title, instead.
Paul Volpe Wins 3rd Bracelet
Volpe's bracelet in 2016 was the second of his career, but now the US pro has joined such pros as Chip Reese, Adrian Mateos, Jonathan Duhamel, Vanessa Selbst, and Barry Greenstein as three-time gold bracelet winners. Interestingly, Volpe even faced a three time winner heads-up in the guise of Eli Elezra, but ultimately managed to defeat his Israeli professional poker opponent to secure a famous victory. As Volpe modestly commented following a win that takes his live tournament earnings to $7,238,757:
"I just ran really, really good. I think a lot of people with the same cards as me would've won the tournament."
In the last hand of the competition, Volpe had propelled himself to a 10-to-1 chip lead, when Elezra (Kd-Jc-7h-5s) moved all-in on a Qd-Jh-9c flop. Unfortunately for him, Volpe (Ad-10s-8h-3h) had made a straight, with the Qc and 3d on turn and river then securing him the title.
Previous WSOP POY Winners
As one might expect, previous winners of the WSOP Player of the Year (POY) award reads like a who's who of poker. Daniel Negreanu, for instance, won the award in 2004 and 2014 having made a combined nine final tables and won three bracelets. In 2009, Jeffrey Lisandro then tied Phil Ivey (2002) after capturing three gold accolades in a single year, although the official WSOP POY competition was not officially launched until 2004.
Last year, however,  6-times WSOP bracelet winner Chris Ferguson became the least popular winner to date, especially considering the Las Vegas pro is still shunned by the poker community for his part in the Full Tilt Poker scandal of 2011. Half a decade after the debacle, Ferguson then entered the WSOP after his extended absence, and the following year evoked further enmity by scoring more points than any other player to claim the title.
That year, Ferguson recorded 17 cashes at the US version of the WSOP for $380,200, and 6 cashes at the WSOP Europe for $56,144, and at one stage looked as though he was about to become the first player to be win the honor without earning a single bracelet. At the end of the competition in Europe, however, Ferguson beat a 92 player field at Event #7: €1,650 PLO to lock up the award. Nevertheless, Ferguson attracted further criticism for his numerous minimum cashes, with his 23 tournament cashes the largest ever recorded in the WSOP POY competition, but his winnings of $428,423 the third lowest ever, and the least since Tom Schneider took the award in 2007.
Ferguson Forces Changes
Interestingly, it was the manner of Ferguson's victory last year that forced some fundamental changes to the competition's scoring system and the way in which the POY is ultimately chosen. As the organization subsequently announced after the new calculation system was implemented:
"In response to player feedback, WSOP has adjusted the formula to better reward bracelet winners and players who run deep, while still rewarding consistency."