PartyPoker Owner GVC Sees Revenue Grow by 8% to £1.72bn in H1
Home
»
Poker News
» PartyPoker Owner GVC Sees Revenue Grow by 8% to £1.72bn in H1
Friday, September 14th, 2018 | Written by Shane Larson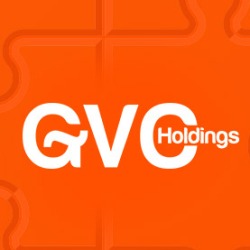 On Thursday, GVC Holdings PLC released its financial results covering the first six months of 2018, with the UK-listed company's revenue improving on the back of the FIFA World Cup in Russia, and strong growth in its online sector.
All told, revenue was higher by 8% at £1.72 billion compared to H1 of 2017, resulting in a gross profit of £1.1 billion (+6%), and an after-tax profit of £113.8 million for the gambling giant, versus a £6.4 million loss over the same period last year.
GVC Background
Founded in Luxembourg in 2004, GVC Holdings has since grown into one of the worlds biggest gambling companies through a number of high profile acquisitions. These days, its sports labels includes the likes of bwin, Coral, Crystalbet, Eurobet, Ladbrokes and Sportingbet, while its games segment (poker, casino, bingo) contains such well-known labels as CasinoClub, Foxy Bingo, Gala, Gioco Digtale, PartyPoker and PartyCasino.
In July 2018, the company's shares subsequently hit an all-time high following the announcement of a $200 million (£152m) joint US sports betting venture with MGM Resorts International, the world's biggest casino operator. Its stock price has since retreated from its peak of £1,184, and as of today shares are trading at £1,028 each, giving GVC a market capitalization of £6.09 billion.
Digital vs Retail Performance
In H1, GVC collected £673.8 million from its online business, marking an 85% year-on-year improvement. From that tally, sports brands saw their online revenue soar by 19% to £537.5 million, while its games brands posted an equally impressive 13% rise in business to £143.6 million. Gross profit from its online business then came in at £467 million, which after variable costs are subtracted amounts to £290.6 million, up by 51% year-on-year.
Meanwhile, GVC posted net gaming revenue of £351.5 million from its retail outlets, with £147.5 million derived from sports betting, and £204 million from FOBT machines. Gross profit subsequently came to £250.4 million, resulting in an underlying EBITDA of £67.5 million.
Sports Betting
GVC's UK-facing sports brands (Ladbrokes, Coral) posted a 7% and 12% rise in their revenues respectively, compared to a 23% increase in its original sports brands, as well as other international operations such as Ladbrokes Australia (+24%), and Eurobet (+36%). According to GVC, its Ladbrokes Coral business had been adversely affected by poor weather and shop closures during the first quarter of the year.
Games Brands
GVC acquired PartyPoker in 2015, and has since turned around the declining business to become its fastest-growing brand. In H1, PartyPoker saw its revenue soar by a massive 36%, helped along by the launch of European shared liquidity (France, Spain, Portugal) this year.
Meanwhile, GVC purchased Ladbrokes Gala Coral in March, and as part of the deal acquired 3,500 bookmaking shops, helping to transform its then online-only operation into a company with a substantial real estate portfolio. Recently, its Ladbrokes brand added an extra online poker room to its product range, with the site run on the Playtech iPoker platform.
According to GVC, Ladbrokes.com's performance has since "accelerated materially" in the second quarter, leading GVC to assert that its Ladbrokes brand is "finally becoming more relevant again in the UK online market after years of underperformance."
Looking Ahead
Looking ahead, GVC has expressed optimism that sufficient momentum has been achieved to indicate the company will be able to deliver on its full-year target of double-digit growth. This is despite the challenges its Ladbrokes Coral operation is currently facing in the UK, which includes eventually shutting around 1,000 of its retail bookies as it lays the groundwork for the government's plan to slash the maximum stake on fixed odds betting terminals (FOBTs) from £100 to just £2.
Retail betting represents a shrinking part of the gambling market, however, with GVC CEO Kenny Alexander pointing out that he expects UK retail profits to eventually only account for "less than 15%" of the company's business. On the other hand, he also envisions GVC's 836-strong retail presence in Italy as playing a significant role in attracting customers in the face of a government ban on gambling advertising and sponsorship. Further mention was made about the €187 million back-tax bill demanded by the Greek government, stating that he believe there are "strong grounds to appeal" the decision.
Finally, Alexander hailed the US joint sports betting venture agreed with MGM Resorts, stating that GVC was perfectly placed to reap the benefits of a legal sports betting and online gambling expansion in the country.
"We have managed to partner up with the biggest land-based player in the US and there's no doubt about it, I think we will be the market leader, that JV will be the leader in the US and we will have 50 percent of the profits of that JV, so we have positioned ourselves strategically to give ourselves the very, very best chance of success in this market," explained Alexander.