New Jersey Online Poker Just 7% of iGaming Market in April
Home
»
Poker News
» New Jersey Online Poker Just 7% of iGaming Market in April
Friday, May 18th, 2018 | Written by Shane Larson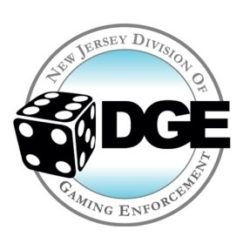 New Jersey's has followed up March's record $25.6 million in online gambling revenue by posting its second best month to date in April, with the $23 million collected representing an impressive 10.6% gain compared to the same month in 2017.
Nevertheless, it is online slots and table games which continue to do the heavy lifting with their year-on-year revenue higher by 12.7% to $21.25 million, while online poker contributed a mere $1.76 million to the overall totally, marking a 10.5% loss for the vertical versus April a year ago.
Online Casino Growth
Online casinos have posted year-over-year revenue growth for every month since the industry was first launched back in 2013, although remarkably April's increase of 12.7% was actually the lowest percentage gain on record.
The Golden Nugget has emerged as a clear market leader in both the live and online arena, and in April it once again dwarfed its rivals with $8,133,024 in revenue from its online casino only operations. By comparison, the next biggest hitter, Borgata, generated $4,076,624 in revenue, which also happened to be an all-time record for the operator, thanks in no small part to its partner Party Poker relaunching its online casino operation under its own brand name.
Meanwhile, Tropicana collected $3,172,891 in April, followed by Caesars ($3,059,395), and finally Resorts ($2,815,424).
Online Poker Losing Streak
On the flip side, online poker has continued to regularly suffer year-on-year declines, with its share of the overall iGaming market in April having fallen to just 7% compared to 10% for the whole of 2017, and 13% in 2016.
It had been hoped that PokerStars entering the market in 2016 might have provided a catalyst for growth, but ultimately the game has still continued to wane in popularity, and in April, Resorts and its partner PokerStars subsequently collected $800,000 from their poker operation, which was fairly flat compared to the same month a year ago.
The situation was even worse for the Borgata and Caesars poker sites, though, which took just $514,676 and $449,426 respectively, making it their worst month since the industry launched half a decade ago.
Big Changes Ahead for iPoker
Despite the awful state of online poker in New Jersey, the situation is likely to change dramatically once numbers from the shared tri-state poker network that has been active since the May 1st are included in next month's results.
However, Caesars and its partner sites WSOP.com and 888 are set to benefit the most from shared player liquidity, as unlike their competitors they have operations across all three states (New Jersey, Nevada, Delaware). As a result, Caesars is expected to reign supreme atop of the new poker network, with the gap likely to only increase between itself and Resorts/PokerStars as it uses it greater traffic to leverage bigger promotions and tournaments with bigger prize pools.
Sports Betting
In April, Atlantic City's brick-and-mortar casinos collected $191.4 million, up by just 0.3% year-on-year, improving to $214.4 million, or +1.3% once iGaming results are added to the total. Similarly, New Jersey's land-based casinos have seen their revenues fall by -6.1% to $716.7 million for the first four months of 2018, or -4.1% once internet gambling revenues are included.
However, the Garden State is now expecting a huge revival in its gambling market following its successful challenge to PASPA in the Supreme Court. This week, the country's highest court gave the go ahead for individual states to chose their own path as far as sports betting is concerned, with New Jersey now anticipating launching its own sports wagering market in the coming months.
According to some analysts, New Jersey stands to earn in excess of $250 million per year from regulated sports betting, which would double the size of its existing market. Commenting upon positive direction the state's gambling industry appears to be moving, James Plousis, chairman of the Casino Control Commission, said that he believes sports wagering will help the state's casinos to grow further and provide even more incentives for locals and out of town tourists to visit New Jersey's gambling establishments.
Another part of the gambling industry that also stands to benefit from regulated sports betting is horse racing, which in New Jersey includes the two major racetracks of Monmouth Park and the Meadowlands. As local gaming analyst Anthony Marino explains:
"Once they add sports betting parlors to horse racing, they will begin lobbying to allow a third amenity for their patrons — slot machines. In short, this will breathe new life into the central and North Jersey support for racing/casino alternatives to Atlantic City."