France and Spain's Online Gambling Markets Soar in Q4
Home
»
Poker News
» France and Spain's Online Gambling Markets Soar in Q4
Tuesday, February 13th, 2018 | Written by Charles Washington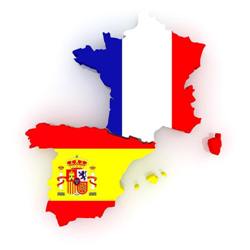 In January, France and Spain became Europe's first online poker markets to share player pools after PokerStars started offering its product across national borders, followed by Winamax this month. The progressive move bodes well for the country's respective gambling markets, but in the meantime their gambling regulators have recently released their financial results for the fourth quarter of 2017, with both markets subsequently experiencing impressive growth.
France
France's internet gambling market enjoyed a hugely positive 2017, with even the usually ailing horseracing and poker verticals seeing their year-on-year revenues grow. According to the latest results released by the French gaming regulator ARJEL, sports betting turnover rose by almost 30% to €704 million in Q4 of 2017, while online betting revenue soared by a massive 82% to a new quarterly high of €163 million.
As a result, online betting turnover for the whole of 2017 posted an increase of 21% to €2.5 billion, while revenue also grew by 35% to €472 million. Furthermore, both amounts mark new annual records for the French regulated online gambling market which first launched back in 2010.
Online horseracing has been plotting an upward path since experiencing a turnaround in Q2 of 2017, and last year the vertical reported an 8% gain in turnover to €999 million, with a 4.7% increase in revenue to €245 million.
Meanwhile, online poker saw its revenue rise by 7% to €66 million in Q4, and by 7% to €245 million for the whole of 2017. Breaking the figures down further, cash game spending fell by just 0.3% to €930 million during the fourth quarter, but in 2017 still managed a 1% rise overall to €3.6 billion. Poker tournaments, on the other hand, produced a much more robust figure, with spending in Q4 higher by 13% to €550 million, and by 9% to €2.04 billion for the year.
Spain
According to Spanish gaming regulator Dirección General de Ordenación del Juego (DGOJ), the country's online gambling market enjoyed growth across all of its main segments in the fourth quarter, including poker. Overall, revenues posted a 38% gain to €173.3 million compared to Q4 of 2016, as well as a 23.5% improvement versus the previous quarter.
Commanding the lion's share of revenues was sports betting up by 48.5% to €103.6 million year-on-year, while online casino revenue also spiked by a huge 37.4% to €49.4 million. That said, online casino games received more consumer wagers than any other type of online gambling products in Q4 at €1.77 billion compared to €1.34 billion for sports betting, with casino games also up by 48% from the same quarter last year.
Similar to France, Spain's online poker market, too, reported impressive gains in popularity, with total spend higher by 15.5% to €411.6 million year-on-year, and revenue up 5% to €15.5 million. Accounting for the growth was a 2.2% jump in tournament fees in Q4, offset by a 2.6% drop in cash game stakes.
Finally, the bingo market experienced a hugely successful quarter with turnover rising by over a third to €25.5 million, and revenue higher by 40% to €3.3 million.
Shared European iPoker Liquidity
As mentioned, France and Spain are already sharing their online poker player pools, with PokerStars and Winamax the first brands to get their products off the block. Meanwhile, PartyPoker, which is currently trying to finalize a £4 billion takeover of Ladbrokes Coral, has indicated its intention to follow suit. Responding to queries on the Two Plus Two poker forum, a company representative wrote:
"We already are in both the Spanish and French markets. If you are asking regarding joint liquidity – yes it will happen in the coming months likely also including Italy and Portugal."
In the meantime, however, PartyPoker's Italian website has remained shut since mid-2016, while PokerStars continues to be the only company to be licensed in Portugal's nascent internet poker market. Interestingly, PokerStars.es currently allows non-Spanish customers to play on the site, although the operator has indicated that it might limit its network to players from just France, Spain, Italy and Portugal when all four countries finally join the project.
While Italy and Portugal are expected to join the shared pool within the next few months, Malta has already jumped the queue with its citizens now able to compete against other players based in France and Spain. They are able to do so via PokerStars Europe, which has managed to exploit a loophole in  Spain's internet poker regulations which stipulates that residents of other countries are legally permitted to register for accounts at .es gambling sites. Once Italy and Portugal join the shared online poker network, though, PokerStars Europe will subsequently be obliged to block participation of players from other countries outside of the network.