What Motivated PokerStars to Bail Out PKR Players?
Home
»
Poker News
» What Motivated PokerStars to Bail Out PKR Players?
Friday, August 4th, 2017 | Written by Charles Washington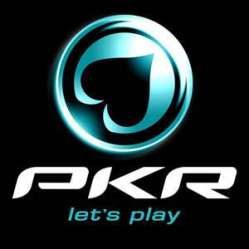 While PokerStars often implements policies that cause mixed emotions from its customers, a decision made recently by the brand has brought nothing but praise from the poker community. In a surprising move which took the industry by surprise, last month, PokerStars announced that it was coming to the assistance of players stung by the bankruptcy of PKR, and would be reimbursing everyone with the funds that they lost during PKR's abrupt closing in May.
PokerStars Putting Players First
While the response has been overwhelmingly positive, some people believe PokerStars took the bold action in order to further promote its position as the world's online poker authority. While this could be true, it is a reputation well deserved. Following Black Friday in 2011, for instance, PokerStars, unlike Full Tilt Poker, demonstrated the importance of keeping player and operating funds separate by quickly responding to the concerns of its players after the US government seized its domain that year, leaving poker players panicking about the money that they had on the site at the time.
Not only did PokerStars return its own player funds, but it later bailed out those unfortunate players with money stuck on Full Tilt, which the site admitted to having lost after mixing its players' money with its own operating funds. Fast forward to present times, and PokerStars has stated that it is bailing out PKR customers because it feels that it is the right thing to do. Furthermore, PokerStars said that it was hoping that by choosing this course of action, it will motivate other online poker sites to always put their customers first, while highlighting the need for online players to only gamble on reputable sites.
PKR Woes
Even though PKR was a respected site in the industry, its staff didn't put the players first and when it closed down, players were left scrambling for one month before PokerStars stepped in to save the day and bail the site's users out. Interestingly, keeping segregated funds did not prove to be the trouble as far as PKR customers were concerned, as this is a basic requirement by the UK Gambling Commission for gambling companies to operate in the country. Unfortunately, this in itself was not enough, and is written in the PKR Terms & Conditions:
"In the case of UK customers, PKR retains all player funds in a segregated client funds account, separately from all other operating and corporate funds. This is in accordance with the Basic level of protection and as set out on the Gambling Commission's website. In the case of insolvency, these funds would not be protected."
Reasons Behind Move
It would be unwise to think that there was nothing for PokerStars to get out of the deal. For instance, the site has made itself look even better in the eyes of the general public opinion, and at a particularly convenient time, as the company has been dealing with a backlash over recent changes made to its rewards system. Furthermore, PokerStars has now gained access to PKR's player base of nearly 60,000 online poker players, all of which who will now have to visit PokerStars at least once to collect their reimbursed funds. As Eric Hollreiser, Amaya VP of Corporate Communications, communicated in a statement:
"For the majority of PKR players that have an existing PokerStars account, it should take just a few clicks from receiving our email to seeing their PKR funds appear in their PokerStars account. There will be some further steps for the minority that need to open a new PokerStars account, but our aim and intention is to make funds available for withdrawal as quickly as possible. There will be no further obligation or play-through required."
In all likelihood, though, these players will subsequently make PokerStars their favorite site for playing online poker. Moreover, PKR was a site that had a reputation for attracting recreational players, and having such a large influx of such players to PokerStars fits perfectly with the site's goal of making poker a more fun environment for its players.