DraftKings Now Available for Australian Players
Thursday, June 7th, 2018 | Written by Stephen Smith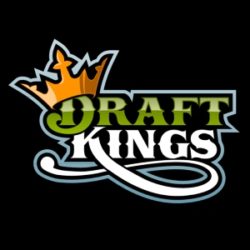 DraftKings, the fantasy sports industry's market leader, has entered the Australian market, with the country's residents now able to compete in real money competitions against one another, as well as players from the US and Europe.
Commenting upon the exciting development, Jeffrey Haas, the Chief International Officer at DraftKings, explained that the Australian market was a natural fit for the company as it is "home to some of the most passionate sports fans in the world."
Aussie License
Having obtained a license from the Northern Territory Racing Commission, DraftKings is now clear to offer its service to more than 20 million people throughout the country via its au.DraftKings.com website, with the exception of South Australia, which has its own separate gaming regime.
As a result, Aussies can take part in DFS competition covering a wide array of different sports, including NBA, NHL, UFC, MLB, Soccer, eSports, and Nascar racing. Next year, DraftKings said that it also intends to add NRL and AFL to its fantasy sports mix.
In addition, Australians can enter contests at appropriate levels depending upon their experience and skill set. Beginner-only contests, for example, are reserved for just "beginner and casual customers", while casual contests are for those players who haven't yet earned a Highly Experienced Player badge, typically acquired by players who have participated in 500 contests or more. Leagues are also available, allowing players to organize private contest involving just friends and family.
Cracking Australian Market
Australia has more than 1.65 million fantasy sports players, making it an attractive draw for DFS operators. DraftKings' launch Down Under also coincides with the upcoming 2018 FIFA World Cup that features the Australian national side, and is thus likely to result in an uptick in sports fans visiting the DraftKings site during its duration from June 14th to July 15th.
DraftKings has a challenging time ahead if it if is to establish itself within the country, though, as a huge percentage of the market has already been claimed by existing operators such as Draftstars, Moneyball, and TopBetta. Nevertheless, the operator has expressed optimism that its innovative competition formats will enable it to gain an advantage over its competitors
Profit Potential
Following its launch in Australia, DraftKings now operates in eight countries around the world, including the UK, Germany, Ireland, Malta, Austria, Canada, and the US. Despite the extent of its operation and also commanding a 40% share of the US market, industry analysts have suggested that the DFS industry is not quite as lucrative as it might have once been.
In May, for instance, FanDuel, the DFS industry's number two operator, merged with Paddy Power Betfair, but according to details of the deal, while FanDuel earned $124 million in revenue in 2017, it still ended up making a pre-tax loss of $44 million.
Faced with declining profitability, DraftKings is set to face further tests in Australia due to the country's recent focus on instigating a national gambling tax reform. Already, the territories of Western Australia, South Australia, Victoria, Queensland, and New South Wales have levied new point of consumption (POC) taxes on operator's gross gambling yield, with most setting the rate as high as 15%.
Sports Betting Beckons
While DFS alone may not provide DraftKings with a significant revenue boost, industry experts see the company's Australian move as a prelude to offering full sports betting in the country. After all, Australia is the world's biggest regulated online sports betting market, and last year 25% of all the money gambled there went on sports betting, including wagers placed on tennis, cricket, basketball, swimming, football, netball, and cycling.
Furthermore, DraftKings CEO Jason Robins recently stated that DFS players and sports betting punters share the same demographic, thus presenting a lucrative cross over opportunity for the firm. As he explains:
"Most of the people I know who bet on sports play fantasy, and vice versa. And they're doing it for basically the same reason: It makes sports more interesting. Fantasy will continue to grow, and may even be able to grow faster. So we can't take our eye off the ball. They're both very important products for us to focus on."