New York Poker / Gambling Laws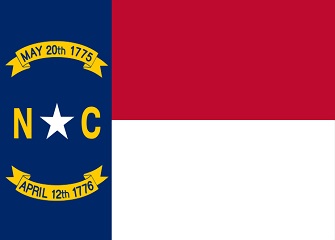 New York is another one of those states that gets some things right and other things, well, not so much. Poker players willing to travel will be able to play live, and with new casinos being buit (seemingly) regularly, they may not have to travel far. However, the lack of laws for online poker could very well make it illegal. That cases isn't helped at all by the fact that New York is one of the few states that about half of the US accepting poker sites don't accept. We cover this, your options and more, below.
Playing Poker in Legally in New York
Is Online Poker Legal in New York?
New York doesn't have any laws that pertain to playing poker or casino games on the internet. And whether or not online poker would fall under the following statute would depend on the state's stance on the skill vs. luck argument.
Sec. 5-401.
Illegal wagers, bets and stakes. All wagers, bets or stakes, made to depend upon any race, or upon any gaming by lot or chance, or upon any lot, chance, casualty, or unknown or contingent event whatever, shall be unlawful.
In regards to the luck vs. skill argument, it's hard to say on what side of the line the state stands. Here's an interesting story about that argument, though:
Back in August 2012 a judge threw out a conviction where a man was charged for running a poker club of sorts and taking a rake to pay himself and his staff. He was facing a felony and 10 years in prison. However, the judge that tossed the conviction stated that poker was more a game of skill than luck.
That being said, this was one case, and is in no way indicative of the state's stance overall. Just that maybe there is some leeway.
What About Home Poker Games?
Home poker games are fine so long as a rake or other sort of fee isn't taken for the house. Taking a cut or running an organization is illegal, though.
Sec. 225.05 Promoting gambling in the second degree.
A person is guilty of promoting gambling in the second degree when he knowingly advances or profits from unlawful gambling activity.
Promoting gambling in the second degree is a class A misdemeanor.
Sec. 225.10 Promoting gambling in the first degree.
A person is guilty of promoting gambling in the first degree when he knowingly advances or profits from unlawful gambling activity by:
 (b) more than five hundred dollars in any one day of money played in such scheme or enterprise.
Promoting gambling in the first degree is a class E felony.
The $500 or more threshold sounds as if there is some wiggle room, too, although I'd check with your local authorities and/or your lawyer before deciding to take a cut from your next home game.
Do Casinos in New York Offer Poker?
Yes. There are a number of tribal casinos in the state that spread poker, table games, video poker and slots. You can bet on horses, too. Some of the casinos in the state include:
Akwesasne Mohawk Casino
Empire City Casino at Yonkers Raceway
Lakeside Entertainment
Monticello Gaming & Raceway
Resorts World Casino New York
Seneca Buffalo Creek Casino
The Fairgrounds Gaming
Turning Stone Resort & Casino
Vernon Downs & Casino
New York Poker FAQs
We receive a lot of questions about the legality of poker in New York. We thought that it would be helpful to post those questions and our answers here for everyone to read.
Will online poker be regulated in New York?
We found nothing in our research that supports the idea of New York regulating poker in one way or another. However, given that the Governor seemingly has no problem with gambling and has been able to pass controversial bills through legislation, we wouldn't rule it out. With neighbor states like New Jersey and Delaware, and the fact that there are 8+ million residents in the state, regulating online poker could definitely bring in additional revenue.
Is there an online poker room that accepts players from New York?
New York is one of those states that is hit or miss as to where they're allowed to play online. Residents won't be able to play at Bovada Poker, but they will be able to sign up to any site on the Winning Poker, Merge Gaming or Revolution Gaming Network, as well as BetOnline and Seals With Clubs.
What other forms of regulated gambling is offered in New York?
New York has a state lottery, para-mutual horse racing and charitable gaming, which includes bingo, Vegas nights and raffles.
Where can I read more about New York poker laws?
You can read more about New York's gambling laws at the following websites:
New York Poker Factoids
Here are some interesting facts about gambling and poker in New York.
New Yorker Dr. Jack Berdy offers Botox to poker players. Dubbed 'pokertox,' this facial filler helps poker players maintain a poker place.
According to Berdy, "Some people might get a card they like and raise their eyebrows. If that's the common reaction, we can put Botox in certain areas to minimize them."
The solution only lasts 3-4 hours, so it's not practical for tournament players. Sit and go and cash game players might benefit from it, though.
Former New York resident and poker pro Phil Galfond's condo was featured in Business Insider. This $4 million condo came complete with a slide, wet bar, game room and two terraces. There is a pool on the roof, too.
US attorney for the Southern District of New York, Preet Bharara, was the person that seized the domains from the likes of Full Tilt Poker, Absolute Poker and PokerStars on April 15th, 2011, the day known as Black Friday.
Additional Gambling Law Reviews