Legal Poker in Wyoming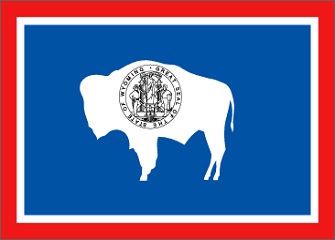 It's ok.
That's what I'd say if someone asked me what I thought about playing poker in Wyoming. It's not bad, but it's not great either. On one hand, online poker appears to be illegal, and Wyoming shows no sign of interest in regulating online poker either way. But on the other hand, you're still able to play online, from your home and in one of the few tribal casinos in the state. You just have to follow the rules.
Read on to learn what those rules are.
Playing Poker Legally in Wyoming
Is Online Poker Legal in Wyoming?
Wyoming's laws say nothing about online poker. However, considering that gambling in general is illegal, and a misdemeanor, we're going to assume that online poker is illegal as well.
(iii) "Gambling" means risking any property for gain contingent in whole or in part upon lot, chance, the operation of a gambling device or the happening or outcome of an event, including a sporting event, over which the person taking a risk has no control...
6-7-102. Gambling; professional gambling; penalties.
(a) A person who engages in gambling commits a misdemeanor punishable by imprisonment for not more than six (6) months, a fine of not more than seven hundred fifty dollars ($750.00), or both.
What About Home Poker Games?
Home poker games are fine so long as no one is going in as a professional with the intent of winning aka making a profit. Gambling as a profession is a felony. But playing in a social game, for fun, should be ok.
Does Wyoming offer casinos?
There are 3 tribal casinos in Wyoming. They all offer poker (and other table games).
Wind River Casino
Little Wind Casino
Shoshone Rose Casino
Wyoming Poker FAQs
We receive a lot of questions about the gambling & poker laws in the state of Wyoming. You'll find those questions, and our responses, below.
Will online poker be regulated?
We've found nothing in our research that would indicate that Wyoming has any interest in regulating online gambling, one way or the other.
Is there an online poker room that accepts players from Wyoming?
Yes. Residents of Wyoming can sign-up anywhere that accepts US customers. This includes sites like Bovada, Sportsbetting.ag and Sportsbetting Poker.
What other forms of regulated gambling is offered in Wyoming?
Wyoming has para-mutual horse racing.
Where can I read more about Wyoming poker laws?
You can read more about Wyoming's gambling laws at the following websites:
Wyoming Poker Factoids
Here are some interesting facts about gambling and Wyoming.
Additional Gambling Law Reviews