Time Running Out for the Poker Players Alliance
Wednesday, March 7th, 2018 | Written by Stephen Smith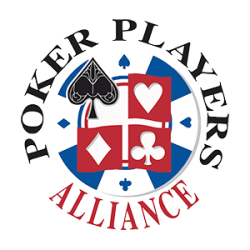 The Poker Players Alliance (PPA) recently warned that unless it received $25,000 in donations by the end of March then it may be forced to end its fight for legalized online poker in the US. Receipt of those funds, however, would then help keep the non-profit organization open for a further 30 days, after which a steady stream of donations would still be needed in order to keep the PPA afloat.
While the PPA is hoping that its plea will help mobilize the country's online poker base into action, one player who won't be lending his support to the group is someone with the potential to have a greater impact than most on the issue, namely Doug Polk. Every day Polk reaches thousands of fans via his social media and live streams, but the popular pro makes no effort to disguise his disdain for the PPA, which he equates with another pet hate of his, PokerStars.
Airing his views on the matter on Twitter, Polk wrote:
"The @ppapoker desperately needs money and might collapse. I'd feel better trying to help if these weren't some of the same people who lobbied AGAINST online poker in California 2 years ago. Why'd they do that? It would've shut out PokerStars from the market if passed."
PokerStars Monopoly
According to Polk, this situation signifies the extent of the site's monopoly over the whole industry whereby even the main interest group fighting for online poker is prepared to lobby against the industry if it is in the interest of PokerStars.
Nevertheless, some analysts have accused Polk of misrepresenting the truth, stating that he was ignoring the fact that PokerStars as a major funder of the PPA had every right to seek a Californian legalized iPoker market in which it would be able to apply for a license, rather than being rejected for being a "bad actor". Furthermore, it has also been pointed out that the tribal interests lobbying against PokerStars may have simply been throwing up hurdles to prevent a regulated online poker industry from being accepted in California, and if not PokerStars then some other objection would have been raised.
Biassed Views
Instead, Polk's views should be seen within the context of his own individual bias against PokerStars following the site decision to overhaul its rewards program to the detriment of the pros in 2016. PokerStars made the controversial move in order to weight the system more in favor of recreational players, who are seen as the life blood of the industry, and without whom no fresh money would flow into the game.
PokerStars has also since increased the rake it charges on its games, with the site's main spokesperson Daniel Negreanu defending the action by asserting that the move would not impact high stakes players, who would still be able to make a living playing online poker, or recreational players whose main interest lies in playing for fun. According to Negreanu, only the middle tier players, who he says primarily prey on recreational players, would be impacted by the development, and so would either be forced to improve their skills or else stop playing poker all together.
Needless to say, Polk flatly rejected the suggestion, and in a recent podcast he didn't hold back in his criticism of Negreanu, referring to him as "a little bitch" and stating that he was "paid millions of dollars to be a hypocrite and tell you why taking your money is good and why he should take more of your money."
New Plan Needed
To many, the real issue concerning the Poker Players Alliance's financial troubles relates to the organization's inability to engage its more than one million members in a meaningful way. While the group spends much of its time and money sending out emails, requesting members to tweet their local politicians, and requesting donations, ultimately money will only come flooding into the organization if it is seen as adequately representing the interests of online poker players through effective marketing, which according to industry expert Lee Davy is a "by-product of your actions organically matching your mission and your values. It's also about great storytelling and producing the goods."
Unfortunately, however, just three US states have launched regulated online poker industries since 2005, although Pennsylvania is expected to follow suit sometime this year. Having achieved such a low level of success, it is hardly surprising that the PPA is currently in the woeful situation it finds itself today, and with poker budgets tighter than ever for both operators and players alike, the organization's survival is certainly looking pretty slim at this point in time.