The Biggest Scandals in Online Poker History
Monday, October 9th, 2017 | Written by Charles Washington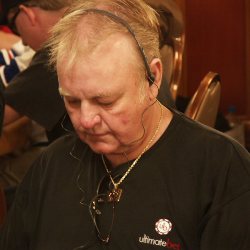 The online poker world is a place of constant action in which a player has the opportunity to put their skills to good use, and change the financial course of their lives forever. This is facilitated by the relatively simple access people enjoy to gambling sites, and the fact that they are able to enjoy them anytime and anywhere, either from their desktops and tablets, or on their mobile phones.
An abundance of competition and money in gambling can also naturally lead to a huge number of controversial situations, and even sometimes scandals that rock the industry, some of the biggest of which can be found in the article below.
Absolute Poker Superaccount
One of the most well known scandals in the history of online poker took place mostly in September of 2007, and involved Absolute Poker, a site that subsequently shut down after the Black Friday indictments. At the time, the online poker room was accused of allowing the use of a "superuser" account, which enables a user to look at the hole cards of other players around the table. The situation came to a head following numerous complaints made by affected players, with many of the allegations directed at "POTRIPPER". Fortunately, a review of his hands histories helped to prove his guilt, and as gambling expert Michael Shackleford explained:
"Hand after hand POTRIPPER's play is consistent with that of a player who had knowledge of every player's hole cards. The majority of hands show POTRIPPER bluffing at just the right times when his opponents were weak. Yet, when he was hopelessly outmatched, even with good cards, he laid them down."
In the end, Absolute Poker confirmed the player's guilt, admitted that the cheating took place over a forty day period, and ended up having to pay out $1.6 million in refunds, as well as a further $500,000 fine.
UltimateBet Superaccount
The Absolute Poker scandal was not an isolated incident, though, and between January 2005 and December 2007 a similar situation arose on poker site UltimateBet, which was granted its license by the Kahnawake Gaming Commission. Once again, a player seemed to be displaying an almost supernatural level of proficiency while competing against his opponents, leading to a thorough investigation of his activity. This time around,
the scandal revolved around Russ Hamilton (photo), the 1994 WSOP Main Event champion, and consultant to UltimateBet. It transpired, Hamilton and a group of his conspirators had been able to see other players' hidden cards, and subsequently successfully fleeced their opponents for millions.
Following its internal investigation, UltimateBet subsequently refunded a massive $22 million to its defrauded players, while Hamilton got off scot-free, although he continues to be banned from taking part in any poker event across the globe.
Black Friday Indictments
In April of 2011, some of the world's top-ranking online poker companies had their domain names seized by the US Department of Justice, who accused them of violating the Unlawful Internet Gambling Enforcement Act (UIGEA), and operating an illegal gambling establishment in the country. This included Full Tilt Poker, PokerStars and Absolute Poker, whose indictment subsequently resulted in the US online poker industry collapsing, and the worldwide online poker landscape changing forever.
As well as US players no longer having legitimate access to online poker sites, they also had millions of dollars of their funds frozen on these sites, forcing many to have to choose new career paths. Meanwhile, Absolute Poker and Full Tilt were unable to recover from the situation and had to close their businesses, with just PokerStars able to pay back their customers and keep their operation on track.
PitBull poker
PitBull Poker was a firmly established poker platform from 2004 to 2009, although during this time it did attract constant allegations of suspicious activity, most of which ended up being revealed as true. This included the discovery of three superuser accounts, as well as numerous examples of pot shaving, or part of a hand's pot disappearing into the pocket of the offending party. On 29th September 2009, the Costa Rica based company then shut down suddenly. Needless to say, it all happened quite unexpectedly, with even those people employed by the company being told to take the night off in order to allow the business owners to load all of their equipment into a truck and vanish into the night.
Conclusion
These are not the only scandals to have rocked the poker world, and they surely will not be the last. Over the years, however, online poker operators have become significantly more sophisticated in the security measures they employ, and their policing of their sites. Fortunately, this also means that regulated online poker sites are the safest and most protected from criminal elements that they have ever been since the industry started.