Premier League Sponsors Must Do More to Combat Problem Gambling
Home
»
Poker News
» Premier League Sponsors Must Do More to Combat Problem Gambling
Tuesday, September 11th, 2018 | Written by Lucy Brown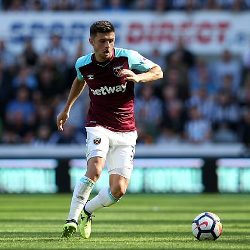 Gambling may be big business in the UK, but there has been a corresponding rise in the number of problem gamblers in the country that has recently got the publicly funded National Health Service (NHS) calling for more money from gambling companies to tackle the situation.
Drawing the most criticism from the public health service is the Premier League, where nine out of its 20 teams are sponsored by gambling companies, rising to 17 out of 24 teams for the Championship. Each year, they are subsequently expected to contribute £10 million in funds to help fight gambling addiction, but their sharing of the burden has been wholly uneven. In the Premier League, for instance, 8 foreign firms sponsoring Premier League teams are refusing to donate money to the program, and elaborating further the British health manager, Simon Stevens, stated:
"Doctors report that two-thirds of problem gamblers get worse without help, and the NHS does offer specialist treatment. But reports that foreign gambling companies are failing to play their part in co-funding help for addicts are deeply concerning. Taxpayers and the NHS should not be left to pick up the pieces. The health of the nation is everyone's responsibility."
Problem Gambling in UK
According to the Gambling Commission, the UK has around 430,000 adult problem gamblers, in addition to a further two million people at risk of developing a gambling problem. Even more troubling is the fact there are 370,000 children aged between 11-16 who gamble each week, of which 25,000 are classed as problem gamblers.
Of chief concern is the link between the gambling industry and football which has become all pervasive, with sponsorship logos appearing on the shirts of players, a constant airing of gambling commercials during games, and spectators able to make in-game bets throughout matches. The industry has grown so much that Gambling Watch UK's Professor Jim Orford has said a "tipping point" has now been reached between professional sports and gambling, explaining:
"There is evidence that gambling is becoming ever more normalized, particularly among young people, so that increasingly betting is seen as part and parcel of following and supporting one's favorite sport or team."
Majority of Firms Not Contributing
Out of the Premier League's 20 teams, the following sport the logos of gambling companies on their team shirts:
West ham (Betway)
Everton (SportPesea)
Crystal Palace (ManBetX)
Newcastle United (Fun88)
FC Fulham (Dafabet)
Wolverhampton (W88)
Bournemouth (M88)
Burnley (Laba360)
Huddersfield (Ope Sports)
While the Gambling Commission expects gambling companies to contribute £10 million each year towards the costs of addiction programs, none of the foreign firms sponsoring Premier sides during the 2017-18 season honored their pledge. This is despite these foreign firms having provided £45 million in kit sponsorship funds to Premier League clubs in the same season.
Legislative Efforts
As a result, Mr Stevens has said that the NHS will now coordinate its actions with the Premiership to devise a way of persuading these foreign gambling companies to do what is expected of them. Gamble Aware, on the other hand, is calling for them to be forced to contribute to the fund under law, stating that the independent charity would like to see all clubs, leagues, and broadcasters benefiting from their association with gambling companies to help fund gambling addiction services.
Similarly, the Remote Gambling Association, which represents the interest of the world's biggest licensed online gambling companies, echoed the sentiment, explaining that they had a responsibility to everyone in the UK who gambles, and particularly those suffering from problem gambling. As a Remote Gambling Association statement subsequently read:
"To this end we have long supported a statutory levy to ensure the correct level of funds are raised in a fair and open process and, most importantly, that they are allocated in a way that is transparent, independent, and achieves measurable benefits."
Foreign Sponsors Standpoint
The Premier League may be one of the most watched soccer leagues in the world, but most of its viewers hail from outside of the UK. This means companies such as Fun88 (Newcastle), LaBa360 (Burnley) and ManbetX (Crystal Palace) receive the vast majority of their customers from the Asian markets where teams such as Manchester United, Chelsea, Liverpool have built up a strong base of supporters and fans.
These foreign companies may therefore argue that it will not be the NHS who will be pick up the tab when Asian gamblers inevitably suffer the social troubles usually associated with gambling addiction. Nevertheless, Premier League sponsorship provides a lucrative opportunity for Asian gambling firms to draw in greater numbers of customers and carve out for themselves a bigger slice of the industry. This is the value the Premier League will therefore have to target if it intends to get foreign operators to contribute their fair share towards the treatment of UK gambling addicts, because simply requesting that they donate money each year and do the right thing has thus far proven ineffectual.