PokerStars Play-Money Site Exits Washington State
Wednesday, April 11th, 2018 | Written by Stephen Smith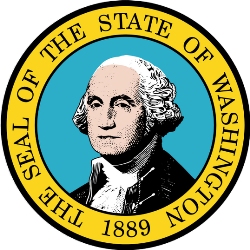 Last week, PokerStars and a small number of social-gaming sites withdrew their play-money services from Washington State, with their decision coming in the wake of a ruling made against Big Fish Games in a federal court. As a PokerStars statement explained concerning its decision:
"As a result of a ruling by the court of appeals on Thursday 29th March, we've removed the social gaming (Play Money) from WA. We are hopeful the law will be clarified and that when it is, we will be able to reinstate all Washington players at their current status."
WA State Gambling Laws
Washington state may allow Native Americans to run licensed casinos on their tribal lands, but it is still amongst the strictest gambling states in the whole country. Yes, it operates a state lottery, and allows charitable gaming activities to take place, but other forms of gambling have been criminalized and in the some cases even carry heavy penalties.
This is particularly true of online gambling, with the state still adhering to the original interpretation of the Unlawful Internet Gambling Enforcement Act (UIGEA) of 2006 which places a ban on all online gambling transactions, despite the Department of Justice's reinterpretation of the Wire Act (1961) in 2011. Furthermore, not only has Washington law enforcement demonstrated its willingness to crack down on those companies involved in any "higher level internet gambling activities" within its borders, but individuals players on such sites also face the possibility of being sentenced to 90 days behind bars. According to the state, there may not be an official active campaign against online players, but "anyone who gambles on the internet runs the risk of prosecution."
Big Fish Games Decision
The latest exodus of social-gaming sites from Washington comes in response to a ruling made against a Seattle based play-money site called Big Fish Casino. The company was previously owned by Churchill Downs, but this year was sold to Aristocrat Technologies Inc.,
In 2015, one of its customers, Cheryl Kater, sued Big Fish Casino after spending over $1,000 on so-called free chips so that she could enjoy her favorite virtual slots and card games on the site. This practice is no different than that offered by thousands of other social-gaming websites that charge players a little bit of real money to acquire extra play-money chips for their entertainment. Unlike most other sites, though, Big Fish Casino also allow its players to transfer unlimited amounts of chips between one another, and furthermore it charges a transaction fee for the privilege, possibly paving the way for illegal activities to take place.
Kater subsequently argued in court that the site's play money actually represented "something of value", contrary to the state's gambling laws, and that she should therefore be entitled to have her money returned. While Judge Marsha J. Pechman did not agree with her, a subsequent legal appeal fell in her favor, with a summary from Justia explaining:
"The Ninth Circuit reversed the dismissal of a purported class action against Churchill Downs alleging violations of Washington's Recovery of Money Lost (RMLGA) at Gambling Act and Consumer Protection Act, and unjust enrichment."
PokerStars Response
The case is now expected to move onto the US District Court for further action, but in the meantime some gaming experts have been surprised by PokerStars' decision to immediately withdraw its play-money iPoker site from Washington. Even the state's gambling Commission seems a little confused by its premature move, and recently tweeted:
"We've received questions about #FreePoker sites denying access to Washington residents. Please read below to learn more. Our agency did not order these sites to deny access to free poker. If you have concerns, please contact the websites directly."
Nevertheless, PokerStars is keen to maintain its above board approach to the industry since being allowed back into the US market. It is still blocked in Nevada, but currently runs a website in New Jersey, and hopes to do likewise in Pennsylvania when its online gambling market is finally launched. It therefore makes sense that the operator is taking an ultra cautious approach to the situation, especially considering efforts to legalize internet poker in Washington since 2010  have often named PokerStars as a chief example of bad actor, and have cited it as a company that should be excluded from obtaining a license should  regulations ever pass in the state.