Macau Re-Tendering Process to Transform Casino Market
Home
»
Poker News
» Macau Re-Tendering Process to Transform Casino Market
Monday, July 30th, 2018 | Written by Stephen Smith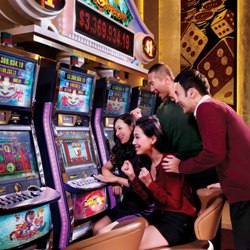 Sovereignty of Macau passed from Portugal to the People's Republic of China in 1999, and despite gambling being banned on the mainland, casino gambling remained legal in the Macau Special Administrative Region thereafter. The island has since grown to become the world's biggest gambling hub, and over the past decade has generated significant profits for the country, including an impressive $33.21 billion in 2017, although revenues are still below their pre-anti corruption campaign peak of $45 billion recorded in 2013.
Currently there are six major gambling firms licensed to operate casinos in Macau, namely SJM Holdings, Wynn Macau, Sands China, Galaxy Entertainment Group, MGM China Holdings and Melco Crown Entertainment. These firms won their casino concessions almost two decades ago, but the years 2020 and 2022 will mark the first major overhaul for the industry as their gaming licenses expire, and the licensing renewal process switches to a casino re-tendering process, instead. This in turn will have the potential to dramatically transform the resort's casino landscape moving forward.
Re-Tendering Process
During Macau's casino liberalization process of the early 2000, a total of 18 qualified firms bid for a Macau casino contract, of which just the six aforementioned operators received licenses. Roughly two decades later, and the Macau government has a rare opportunity to put a policy in place that addresses the lessons learnt from the past, such as a heavier emphasis on tourism, and providing a visionary framework for the Cotai Strip, including giving Macau's answer to the Las Vegas Strip a unique standing within China's Greater Bay Area.
While licenses belonging to Macau's current casino operators are due to expire in 2020 (SJM and MGM) and 2022, Macau's Chief Executive has indicated that the re-tendering process may be delayed for five years to allow those licenses expiring first to fall in line with those of the other four.
Nevertheless, the new contract renewal procedure will switch to becoming a casino re-tendering process instead, with new casino firms encouraged to apply for a gambling license alongside Macau's already existing operators.  Therefore, Macau's six casino operators are unlikely to enjoy their oligopoly over the region for much longer, and will have to contend with increasing competition from new rivals, many of whom will be pitching enhanced non-gaming options.
Non-Gaming Options
A while back, Las Vegas embraced non-gaming products as a means of attracting a more diverse audience consisting of families and younger tourists. Seeing the success of the model, Macau has chosen to follow suit, with the local authority having issued casino developers with a directive to shift their focus on offering more non-gaming products. Presently, around 12% of Macau's casino revenues are derived from such offerings, although the resort still has a long way to go before it reaches the 40% level achieved by Las Vegas.
Needless to say, any new operator looking to enter the market will have to bear this in mind and present proposals that include impressive non-gaming options in order to have any realistic chance of being granted a gaming license.
Stiff Competition Emerging
Another important factor that Macau will have to consider when implementing its casino re-structuring process is the ever changing gambling landscape in Asia. Chinese VIP gamblers from the Mainland, for instance, currently account for around 50% of gross gaming revenue on the island. Between 2014 to 2015, this then resulted in a devastating blow to the market after the Chinese Government introduced its anti-austerity policy.
In addition to being subject to the whims of the Chinese government, Macau will also need to keep an eye on potential competition coming from other Asian countries,  with Japan providing a prime example. The huge country of 127 million people already has legislation in place to enable a regulated casino industry to launch within the next few years, and according to estimates its market could be worth around $15 billion in the medium-term.
Meanwhile, international casino companies such as MGM Resorts and Las Vegas Sands Corp have expressed their willingness to invest $10 billion each in developing luxurious integrated resorts in Japan. This means that Macau will have to handle its re-structuring process just right if it wants to remain attractive to operators, maintain its high level of gross gaming revenue, and ultimately not lose out to increased competition from Japan, as well as other potential markets.