How Successful has PokerStars Randomized Rewards Been?
Home
»
Poker News
» How Successful has PokerStars Randomized Rewards Been?
Wednesday, May 17th, 2017 | Written by Charles Washington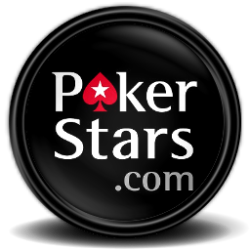 In June, PokerStars plans to change its current, monthly-tiered rakeback system and move to one that gives players rewards more immediately based on more than just how much they play. PokerStars has long since been doing randomized rewards through their promotions, but this new scheme seems to be partly an extension of their most favored and popular promotions. How has this worked for PokerStars thus far?
The PokerStars Promotion
In 2016, most of the promotions offered by PokerStars followed a basic formula, with players given a daily challenge that they had to complete. It was typically a small, simple challenge that could be completed even by a casual, recreational gamer, with these challenges often encouraging players to try and win hands. When they completed the challenge, they would then get a reward according to the randomized payout table, and while most players would be awarded a few dollars, a select few would end up winning big. The challenge could be done once every day that the promotion was held, and these promotions were clearly aimed at net depositing players, who tend to be more on board with the idea of a big score rather than following the typical rakeback rate approach.
Even though the change is fairly new, it does not appear to have been well received by many poker players, and below is a comparison of how some of the brand's 2016 offers have done in terms of success.
Card Hunt
The idea of card hunt is to win cash with somewhere between 16 and 20 designated hole cards, and if a game was won a daily cash prize would be awarded. During this promotion, liquidity rose 10 percent in the first week alone, and after two weeks, it was still up by 3.5 percent before plateauing near the end of the promotion. Overall, Card Hunt proved a good bet for PokerStars by maintaining an increased level of liquidity for most of its duration, and it also seems to have retained some players.
Pyramid
This game's concept was to win cash hands with a pair of kings or better, and by filling in a pyramid to receive a randomized prize. This game was never really that popular, though, as liquidity went up only 2.5 percent during the first week, before plummeting by 8.3 percent right before the end of the promotions. Normally, cash game promotions will increase liquidity, but that didn't happen with Pyramid.
Mega Bonus Rewards
The idea of this promotion was to make a deposit of $30 and get a bonus reward that was randomized. While the liquidity on PokerStars subsequently yo-yoed during this period, it mostly stayed up. That said, these gains appeared more a result of seasonal players returning, rather than anything to do with the original Mega Bonus Rewards promotion.
Not a Great Hit
Overall, it can be concluded that randomized promotions that pay cash like this have not been a big hit with PokerStars players. While the brand's new strategy has been mostly ineffective at increasing its traffic, most of these losses could also be attributed to its hike in rates, and by increased traffic in other areas. What this seems to suggest is that award structures that have been randomized can work when they are applied to other gambling formats that are more randomized, but not so much in terms of a high skill cap game like poker.
Another Spin & Go Millionaire
Currently, PokerStars is running a promotion called PokerStars Makes Millionaires, which offers its customers an opportunity to become a millionaire across a range of different products, including Million Spin & Gos, Millionaire Challenges, and Spring Championship of Online Poker (SCOOP). The promotion started on April 2nd, and this week crowned a second millionaire after "meks2410" won a $10 Spin and Go in six minutes, having first bested fellow competitors "yreg" and "gambarinasai", who then had to be content with a runner-up prize worth $100,000 each.
Commenting on the huge win, PokerStars released the following statement: "We are very excited to see our first $10 Spin and Go Millionaire from the PokerStars Makes Millionaires promotion and our second poker Spin and Go millionaire in just one week. Spin and Go remains one of our most popular games. Sitting down at a $10 game and walking away with $1 million a short while later shows why this format remains so popular. We look forward to creating even more winning moments for our players."