A Rare Glimpse into the World of High Stakes Poker
Home
»
Poker News
» A Rare Glimpse into the World of High Stakes Poker
Friday, August 11th, 2017 | Written by Charles Washington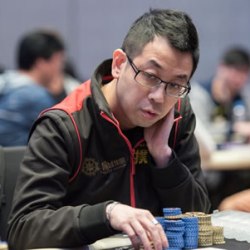 Hong Kong national Winfred Yu may not be as widely known as some poker players like Phil Ivey, Tom Dwan and Daniel Cates, but the businessman is still able to hold his own at the tables with many of these western superstars of the game. As well as having had many years of practice playing nose bleed stakes, Yu, the President and Chief Executive Officer of the Poker King Club of Macau, has further benefited from hosting the Big Game, a high-roller cash game frequented by wealthy businessmen and poker enthusiasts from all across the Far East.
Winfred Yu Background
Yu is no stranger to the high stakes poker tables, and in Macau, he has faced off against many of the games most skilled pros. He has also won more than $2.16 million in tournaments since 2004, with one of his most notable achievements being third place finish at the Aspers 100K High Holler Tournament in London, which came with a purse of a half-million purse.
Interestingly, while Yu has been involved in the world of western and eastern poker for years, he was first introduced to the game, not as a player, but as a dealer. In fact, it was from his vantage point on the other side of the table that he was able to see Malaysian businessman and poker player Paul Phua take compete at the tables alongside such players as Daniel Negreanu. Yu and Phua subsequently became good friends, and have since made it their mission to organize and promote large poker tournament in Macau like the ones that regularly feature in the West.
Inside the Big Game
Not only is Yu heavily involved with the Big Game's planning and marketing, but he also makes it a point to take a place at the tables during the high stakes cash game. He said in a recent interview that this sometimes puts him at a disadvantage, as the stress leading up to making sure the event is properly organized can be a distraction. As the businessman explains:
"Preparing for the Big Game is kind of stressful for me, because l've got, you know, meetings or work the next day. So l think l'm not as concentrated or have the advantage like the pros, because l still have my marketing team, dictating tournaments, running my own room."
Nonetheless, having been involved with both sides of the high stakes poker scene, Yu has become an expert in analyzing and critiquing many of the styles and skills associated with the pros. In the aforementioned interview, he explained what he feels is the primary difference between Asian and Western players–aggression.
Western versus Eastern Style
He said that the aggressive style of play among Western players can put weaker Asian players at a disadvantage. When facing off against more seasoned Asian players, however, Yu feels that the Western tendency toward aggression can be exploitable, with Yu explaining that Asian players are better able to maintain a calm, serene demeanor that unnerves many of their competitors. He credits this as being the reason why many Western players call the best of Macau "fearless" at the tables.
"A lot of smart businessmen who can still be in this game right now, or are playing well in this game, they know well how to use their stacks – their power of money, and their power of no fear – to attack them back," explained Yu.
When asked which western players are the most formidable, Yu immediately mentioned Phil Ivey. He said that Ivey's strengths lie in his calm persona and his ability to constantly change up his game. He said Ivey has mastered the art of applying pressure at precisely the right time to psych out the competition, which gives him an edge.
"Phil Ivey, you hardly ever see him do something really crazy, you know, a very calm guy. When he's not running good, you know, even when he's short stacked, he's just nursing it.. and when he feels his luck and his way to attack you back, then he puts in a lot of chips and puts you under pressure. I think the pros know how to put pressure on amateur or beginner players."
Of course, as Yu alluded to at the end of his comment, it is much easier to do this with amateur and beginner players that it is to use the same technique on fellow pros.